Nursing Home Neglect Lawyer Phoenix AZ
Nursing Home Neglect Lawyer Phoenix AZ
Do you have a reason to sue nursing homes?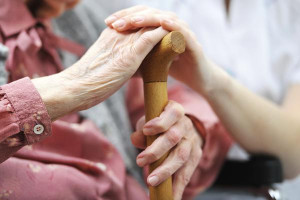 Elder abuse and neglect happens every single day in nursing homes all over the nation. Patients in nursing homes are some of the most vulnerable among us, but unfortunately the abuse keeps occurring.
If you suspect that your loved one is a victim of such abuse, the team at Rispoli Law, PLLC is here to help your family.
Potential Kinds of Abuse and Neglect
If you witness any of the following occurrences or otherwise suspect that your loved one is suffering neglect or abuse, please do not hesitate to connect with a Phoenix, Arizona nursing home neglect lawyer in order to explore your options. It can be tempting to shrug off suspicions as paranoia, but the prevalence of nursing home neglect and abuse suggests that you may have a reason to be legitimately concerned. Once you speak with a Phoenix, AZ nursing home neglect lawyer, you can evaluate how best to proceed in an informed and supported way.
Medication errors: this can include receiving improper medication and/or expired pharmaceuticals, failure to administer medication, or failure to diagnose or treat conditions.
Falls and bone fractures: as one of the most common injuries in nursing homes, falls and bone fractures are generally caused when the nursing home staff doesn't maintain a safe living environment for their patients.
Bedsores: approximately one in 10 nursing home patients suffer from bed sores, most commonly on their back, hips, and feet where the bone is very close to the skin. Easily preventable when first noticed, a bedsore is a red flag that your loved one isn't getting proper care and treatment.
Sexual abuse: sexual abuse frequently occurs when patients have memory conditions like Alzheimer's disease and dementia. This is because they are unlikely to remember what happened to them and are therefore unlikely to be able to properly alert their family.
Malnutrition: every nursing home has the responsibility to provide a healthy diet for their patients, including water and ample fluids. This includes tracking what they eat and their meal schedule. These practices are commonly neglected, especially if the nursing home is understaffed.
Poor hygiene: not following proper hygiene can lead to infection and other illnesses. Nursing home staff members are trained to make sure not only the patients follow proper hygiene and also to ensure that they live in a clean and comfortable environment. Nursing homes should all have a cleaning schedule, but this is all too easy to fall behind on and ignore.
Verbal abuse: used as a tool to threaten or humiliate. If you ever witness a nursing home patient being verbally abused, please contact a Phoenix, AZ nursing home neglect lawyer immediately.
Common Signs of Abuse and Neglect
If you observe any of the following common signs of abuse and neglect, please contact an Phoenix, AZ nursing home neglect lawyer as soon as you possibly can. Leaving such symptoms undiagnosed and unattended to may lead to devastating consequences.
Unexplained cuts, scratches, bruises, and rashes

Fear of a specific patient or nursing home caregiver

Broken bones

Bedsores

Sudden behavioral changes

Rapid changes in weight

The patient is experiencing a sickness that doesn't go away

A sudden lack of interest in activities they used to enjoy

Stories that differ when you talk to multiple members of staff
Do you have a reason to sue nursing homes?
Making the decision to place your parent or loved one in a nursing home is one of the most difficult decisions you may ever have to make. It is usually a last resort after all other options have been researched, tried, and which ultimately failed. Often, there is a tremendous amount of guilt suffered by the decision makers. They may ask themselves questions such as, Have I done everything I could? Are there any other options? Will they be safe in the nursing home? Ultimately, after they make their decisions based on the information provided to them, their loved one may be neglected after all. If this describes your situation, contact a nursing home neglect lawyer in Phoenix AZ from Rispoli Law, PLLC. We may be able to help your family.
The Steps to Take to Protect Your Elderly Loved One
When at some point you realize that the care has not been what you expected and you suspect your loved one is being neglected, it is important to know how to protect your loved one. After you have moved them to a safe place, it will be important to make sure they're compensated for their pain and neglect. Contact Rispoli Law, PLLC to speak with a nursing home neglect lawyer in Phoenix AZ from Rispoli Law, PLLC. Our attorneys experienced in nursing home malpractice and will be happy to discuss your concerns.
Litigation Options
There are many reasons for why lawsuits are filed against nursing homes. Some of these are listed below, highlighting the resident's rights and how the are often violated by nursing homes. Feel free to talk to a nursing home neglect lawyer in Phoenix AZ from Rispoli Law, PLLC to find out more.
Residents in a nursing home have a right to privacy. The mail they receive may not be opened by anyone other than the resident. Residents must have access to the use of a telephone. Your loved one can have any visitors they choose. They are permitted to leave the nursing home at any time for visits with family and friends. (There are certain requirements concerning leaving when dealing with residents with alzheimer's or dementia.)

As a resident, they have the right to participate in religious, social, or community events or activities as long as they are not interfering with any other residents.

Residents that are mentally competent to do so (and their loved ones if they are not) need to keep track of any bank accounts or monies held or accessible by the nursing home. Check the statements to make sure the money is being spent only on the resident.

The nursing home cannot tell you what doctor your loved one should see or what pharmacy they must use to fulfill their prescriptions.

They have the right to see their medical information, and they have the right to refuse treatment or medication.
Protecting your elder is an important responsibility. You have the right to pursue legal action if you feel any of your loved one's rights have been violated or if you feel the nursing home is guilty of neglect. Contact an attorney who specializes in nursing home malpractice to discuss your case. A nursing home neglect lawyer Phoenix AZ families rely on from Rispoli Law, PLLC is available to address your concerns to determine if you have a case against the nursing home.
Client Review

"I was extremely happy with my Arizona nursing home abuse lawyer at Rispoli Law. We were able to reach a favorable conclusion to our father's case without having to spend a lot of money in litigation costs. Whenever I had a question or concern, I could directly email or call my Arizona nursing home abuse attorney and discuss my issues with my lawyer within a day or two. Rispoli Law got me a favorable settlement that really helped ease the burden of medical expenses and provided us with a better peace of mind going forward. I highly recommend Rispoli Law!"
Matthew P. Neal

ALWAYS SAY 'NO' TO ARBITRATION
Should you find it necessary to enroll yourself or a loved one in a nursing home or other long term care facility, it is absolutely critical that you NEVER sign an arbitration agreement. These documents are not a pre-condition for admission, despite what any facility representative tells you, and are often lumped in with the stack of paperwork you are required to sign during the admission process. These types of arbitration agreements are designed to protect the facility from being held fully responsible for any negligence should it occur during the stay at the facility. More and more people are starting to wake up to the rampant abuse of forced arbitration in nursing homes and pressuring the government to end the practice. You can help, and learn more, by visiting Change.org here and signing the pledge to protect seniors' rights!
You Don't Want a Handout, You Want Justice. We Know and We Will Help. Call us at (888) 710-8383.
Our firm is more than willing to talk to you about a potential legal claim for nursing home abuse, or do our best to answer any other questions you have about long term care in general. lf you need an experienced elderly abuse attorney, please do not hesitate to call 602-412-5775 (toll free 866-972-3212) or email.