Nursing Home Abuse Lawyer Phoenix AZ
Nursing Home Abuse Lawyer Phoenix AZ
DO YOU NEED A NURSING HOME ABUSE LAWYER PHOENIX AZ?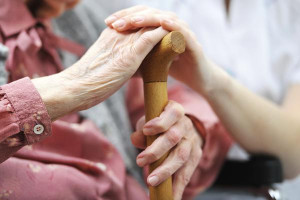 You hope there is never the need to speak to a nursing home abuse lawyer Phoenix AZ. Making the decision to place a loved one in a long-term care facility is an extremely challenging one. You might desperately want to keep your loved one at home, but are overwhelmed with the cost of care required, both in terms of money and time. It is incredibly important to consider several factors in choosing a care facility for your loved one, and we suggest you read our post here on steps you can take to select the safest home possible given your unique circumstances.
But a respected nursing home abuse lawyer Phoenix AZ counts on can attest to the sad reality that elder abuse can happen at any facility.
Some Types Of Injuries A Nursing Home Abuse Lawyer Phoenix AZ Approves Of Will Evaluate
A well-qualified nursing home abuse lawyer Phoenix AZ trusts is one that reviews your loved one's medical records from the long-term care facility and evaluates whether there is enough evidence to bring a legal claim. Common forms of nursing home abuse include:
Pressure sores (also called bed sores)
Falls caused by failure to provide appropriate assistance (which can result in serious fractures and traumatic brain injury)
Dehydration and malnutrition
Sepsis and other serious infections caused by failure to monitor lab results
Sexual abuse
Financial abuse
Assault by poorly trained staff members
Importantly, as you might expect, staff at long-term care facilities often attempt to change the medical records to hide or cover-up their abuse. A good nursing home abuse lawyer Phoenix AZ can count on knows how to detect fraudulent documentation. Moreover, a trustworthy nursing home abuse lawyer Phoenix AZ respects will listen to you in order to understand the complete set of facts that led to the abuse. It's not all about what the nursing home did or did not document, but includes what you, your family and friends observed and witnessed.
For example, if a nursing home resident falls and suffers permanent brain damage to the head from the fall, it is extremely important to see what the resident's Care Plan ordered the nursing home to do to assist the resident move from one location to another. Did the Care Plan require one caregiver to provide help or two or more caregivers? Did the Care Plan order the caregiver to provide contact-guard assistance or stand-by assistance? These are only a few of the questions that an experienced nursing home abuse attorney Phoenix AZ will seek to answer to determine the strength of any possible nursing home abuse lawsuit.
A Nursing Home Abuse Lawyer Phoenix AZ Trusts
Fred Rispoli began his career as a lawyer working at a one of the biggest law firms in the world, protecting the largest companies in this country. He soon realized that fighting for justice for those injured by the wrongdoing of others was much more rewarding. Since that realization, Fred Rispoli has been giving a powerful voice to those injured by nursing home abuse. Having represented large companies before, Fred Rispoli knows the ins and outs of the unique nature of litigation required to win nursing home abuse Phoenix AZ cases.
Contact Rispoli Law today if you think you need a nursing home abuse lawyer Phoenix AZ has relied on for years to determine if what happened to your loved one rises to the level of nursing home abuse recognized under Arizona law.
Client Review

"Attorney Rispoli and I have worked on legal cases together and I chose to work with him because of his vast experience and knowledge as a litigator, but also his rapport with my client. He truly stands out as a trial attorney and one who I would not hesitate for a moment to work with again to represent injured clients. "
Tanveer Shah

You Don't Want a Handout, You Want Justice. We Know and We Will Help. Call us at (602) 412-5575.
Our firm is more than willing to talk to you about a potential legal claim for nursing home abuse, or do our best to answer any other questions you have about long term care in general. lf you need an experienced elderly abuse attorney, please do not hesitate to call 602-412-5775 (toll free 866-972-3212) or email.