Medical Malpractice Attorney Phoenix AZ
A Medical Malpractice Attorney Phoenix AZ Discusses Merits of a Malpractice Case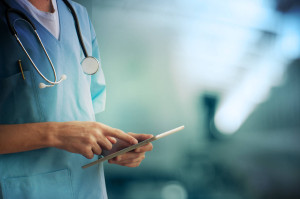 If a doctor made an error when it came to a diagnosis or treatment plan, a patient can suffer potentially life-threatening symptoms as a result of the mistake. The health of the patient can greatly worsen due to the oversight. Medical malpractice cases can get tricky and become more complicated than you may expect.
That is why the help of a Phoenix AZ medical malpractice attorney at Rispoli Law, PLLC can be useful, as a professional can offer sound legal advice during this turbulent time. We are committed to helping patients seek compensation for medical negligence years and will diligently to help you obtain financial retribution.
Medical Malpractice Explained
There are four elements that must be part of the event to help create a strong foundation for your medical malpractice case. The elements are briefly listed as follows:
Existence of patient-doctor relationship
Treatments, decisions failed to meet the medical standards of care, thus resulting in the doctor committing a breach of duty
A connection of cause is present between the doctor's negligence and the resulting harm to the patient
There were physical damages and/or quantifiable harm done to the patient as a result of the breach of care
When Medical Malpractice Can Happen
The scenarios in which a doctor may commit medical malpractice is endless, but can most often occur regarding medicine, surgery, treatments, and diagnosis. A patient can be hurt if prescribed the wrong medication, given the incorrect dosage, allergies were not taken into consideration, or there was an oversight in dangerous interactions between the new and current medications.
A doctor can make a mistake during surgery by operating on the wrong area, leaving a tool inside the body accidentally or not closing up the incision site properly resulting in unnecessary bleeding and risking exposure to infectious bacteria.
Treatments that are not performed with a steady and accurate hand can leave the patient with a worsened condition. The choice of treatment may even be correct, but the manner in which the doctor administered it was shaky and faulty. An incorrect diagnosis can quickly become critical, particularly if the true condition needs a certain kind of treatment. A misdiagnosis can delay a patient from receiving the care needed in order to feel better or save their life.
Phoenix AZ Attorney Assistance
Many patients choose to hire a medical malpractice attorney during their medical malpractice case, due to how challenging a lawsuit can become. We highly recommend not going through the legal process alone. We can help you seek financial repayment for the negligence or carelessness when it came to your health care.
Do not let the at-fault doctor or medical staff member walk away without being held accountable for their actions. We do not believe you should have to suffer as a result of having faith in your doctor, who failed to meet the medical standard of care.
Call us today for a free consultation with a medical malpractice attorney Phoenix AZ clients trust from Rispoli Law, PLLC.
There are multiple avenues for a medical provider to commit malpractice. Medical malpractice issues may include:
Surgical errors

Erroneous placement of surgical hardware or placement of inappropriate hardware

Failure to diagnose, misdiagnosis or delayed diagnosis of condition

Medication errors

Anesthesia errors

Birth injury, including negligent prenatal care

Hospital-related malpractice (emergency room errors, hospital-acquired infections, premature discharge from facility)

Radiology errors (failure to properly review x-ray, MRI, CT or PET imaging)

Nursing home abuse and neglect

Wrongful death caused by one or more of these issues listed above
You Don't Want a Handout, You Want Justice. We Know and We Will Help. Call us at (602) 412-5575.