Wrongful Death Lawyer Phoenix AZ
A Wrongful Death Lawyer Phoenix AZ Trust Discusses Possible Compensation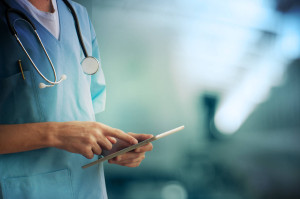 One of the most painful things you may experience in your life is the loss of a loved one. When the passing of someone you love has occurred because of the negligent actions of another party, your daily life can change drastically. The person that you used to share a life with is no longer around to share in life's triumphs and tragedies. It can feel daunting to continue in life without the person you once relied on for so much.
Working with a skilled wrongful death lawyer from Rispoli Law, PLLC can provide you with some comfort in knowing that your case is being managed in the hands of compassionate Phoenix AZ lawyers that can help see you through such a painful process as swiftly as possible.
What is usually the value of a wrongful death claim?
You may be wondering what amount of compensation you may be entitled to. This number can vary but we promise to have clear and upfront conversations with you regarding the value of your claim.
When we sort through the details of your wrongful death suit, we will look at specific factors to determine the total amount of money you are entitled to. For example, if your loved one was the primary breadwinner in your family, that will need to be factored into the final award amount.
Each Phoenix AZ wrongful death lawyer from our firm will take the following into consideration when it comes to the value of your lawsuit:
The age of the person who passed away
Their health history
Their present earnings
Education
Burial costs
Medical expenses
Benefits that have been lost
In working with us, you will always know where we stand when it comes to your wrongful death award and how much compensation you may be entitled to.
Types of Damages
There are three types of damages that you could request in a wrongful death case:
Compensatory Damages: Financial burdens that were incurred as the result of the wrongful death. Examples of this include:
Medical bills
Funeral expenses
Lost wages
Punitive Damages: Financial retribution that the negligent party must pay if they are found liable for the death of your loved one. This is set in place to punish the defendant monetarily for the pain that they have caused.
Non-Economic Damages: Immeasurable type of loss experienced by the family and can include pain and suffering for being required to live the rest of your life without the person you have lost.
Unfortunately, all the riches in the world will not bring back the person you have lost. However, a compassionate wrongful death lawyer Phoenix AZ clients recommend from Rispoli Law, PLLC
can help you to receive financial relief in the amount of compensation for wrongful death.
Receiving a financial award for the person you have lost may provide you with some form of atonement for the negligent parties' wrongdoing. Contact us today for a free consultation to go over the details of your case.
There are multiple avenues for a medical provider to commit malpractice. Medical malpractice issues may include:
Surgical errors

Erroneous placement of surgical hardware or placement of inappropriate hardware

Failure to diagnose, misdiagnosis or delayed diagnosis of condition

Medication errors

Anesthesia errors

Birth injury, including negligent prenatal care

Hospital-related malpractice (emergency room errors, hospital-acquired infections, premature discharge from facility)

Radiology errors (failure to properly review x-ray, MRI, CT or PET imaging)

Nursing home abuse and neglect

Wrongful death caused by one or more of these issues listed above
You Don't Want a Handout, You Want Justice. We Know and We Will Help. Call us at (602) 412-5575.