Medical Malpractice Lawyer Phoenix AZ
Medical Malpractice Lawyer Phoenix AZ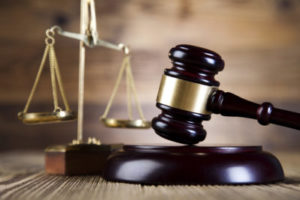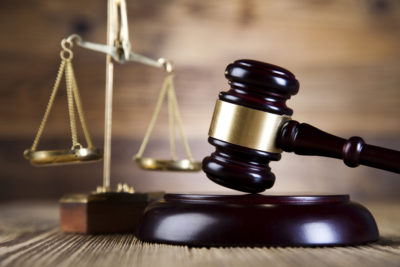 When you've been injured because of a doctor's, or other medical professional's error, you may have the right to pursue monetary damages. Medical malpractice claims and lawsuits are relatively complex and require due diligence on part of the medical malpractice lawyer. It is essential that you take action as quickly as possible to ensure any available evidence and testimony is gathered.
For a consultation with a qualified medical malpractice lawyer, call Rispoli Law, PLLC. Our firm has represented patients and families throughout Arizona, and who have suffered from a broad range of injuries, as well as, those who lost their life.
Resources We Have Access To
Medical malpractice cases fall into personal injury law, but have their own rules, procedures, and legislation. Not any lawyer can handle these types of cases; rather, only a lawyer who specifically handles medical malpractice claims should be involved. For many years, Rispoli Law, PLLC has been helping victims recover maximum damages. When you choose us, you can feel confident in knowing we have a number of important resources to utilize for strengthening your case, including:
Financial resources

Licensed medical doctors

Licensed medical professional (i.e. nurses, technicians, etc.)

Private investigators

Forensic expert witnesses

Medical examiners

Vocational experts

Other expert witnesses

Skilled paralegals

+ More
Regardless of what the circumstances might be, there is a good chance that your medical malpractice case will require any one of these resources. More than likely, you want the very best working on your case, and that is just what the medical malpractice lawyers from Rispoli Law, PLLC are prepared to offer.
Understanding Medical Malpractice
Medical malpractice happens when any type of medical specialist, hospital, HMO, therapist, or other entity licensed to provide medical treatment fails to provide the care that a responsible and competent medical specialist would have done. When this lack of care occurs, and an injury, impairment, or death results, it may be medical malpractice. Examples include:
Misuse of anesthesia

Misdiagnosis

Misuse of medication

Nursing home malpractice

ER error

Failure to diagnose

Hospital negligence

Failure to get patient consent

Paralysis

Birth injury

Unprofessional conduct

Wrongful death
Every year, nearly 250,000 people lose their life to medical malpractice. Some say that this number is about half of the true amount. As a medical malpractice lawyer recognized for our tenacity and skill, we have not only recovered millions in damages, but have paved the way for Arizona hospitals and clinics to implement changes in their procedures; thereby, preventing unnecessary harm to patients.
A Medical Malpractice Lawyer with Decades of Being on the Forefront of Malpractice Claims
For decades we have fought for the rights of malpractice victims and won. If you or a loved one has suffered from a medical error, medical malpractice lawyer Fred Rispoli and his firm can help. Call now for a free consultation.
We will listen to what you have to say, answer any questions you might have, and let you know what options are available. Due to the statute of limitations, time is of the essence, the sooner you reach out to a medical malpractice lawyer Phoenix, AZ residents recommend, the better. Call Rispoli Law, PLLC.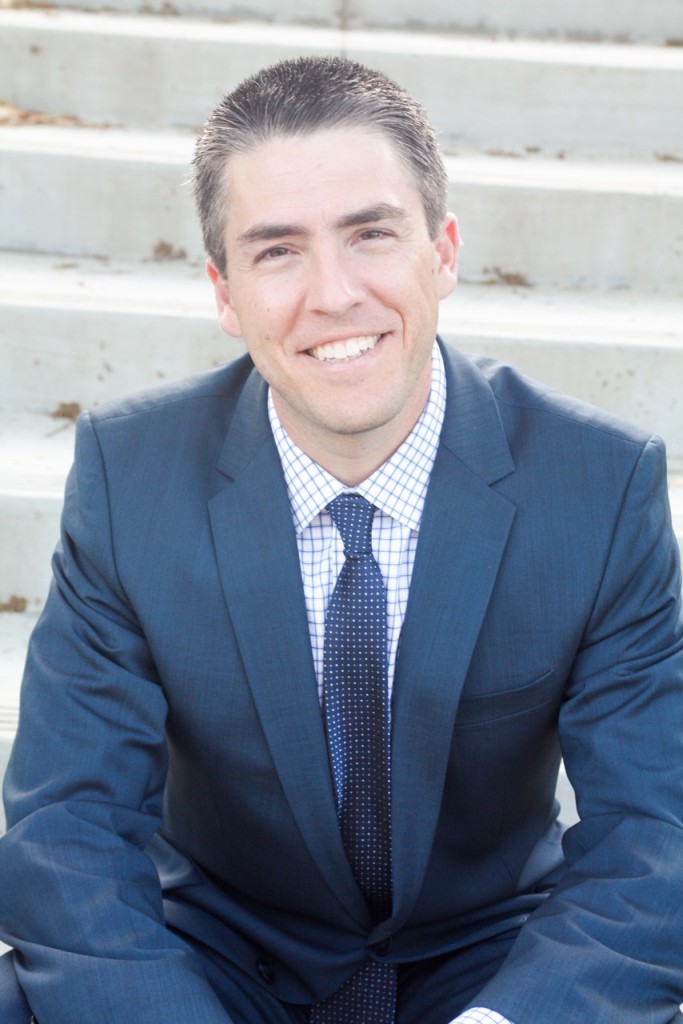 Medical malpractice cases are some of the most difficult cases to litigate.
Whether you were treated reasonably or not by a medical provider is a very technical question, and only becomes more technical when sub-specialties or multiple specialties are involved, such as a pediatric neurosurgeon or when an anesthesiologist, thoracic surgeon, and cardiologist are all involved in one case. Multiple expert witnesses will be required to testify exactly what should have happened, and why the occurrence of a seemingly-common complication or end result was not so "common" after all.
Unfortunately, there is a national trend underway to limit the compensation of victims of medical malpractice through caps on awards of "non-economic" damages, a drier term for the immense pain and suffering one often must endure for life due to such malpractice. Worse, the insurance companies that defend medical providers have begun to take a hard line, unyielding approach to settling malpractice claims even in the face of overwhelming evidence of negligence. It is critical, now more than ever, that you find an experienced medical malpractice attorney that can go the distance with your fight for justice.
If you feel you or a loved one may have been the victim of medical malpractice, please call 602-412-5775 (toll free 866-972-3212) or email and we can set up a free consultation with a medical malpractice lawyer Phoenix, AZ knows and believes in.
Client Review

"I spoke with 4 other attorneys at length before hiring Fred. It was a sensitive case and discretion was extremely important to me, as well as finding someone who listened, respected my concerns and yet had the # of wins that I felt confident he would be able to handle it. From all the research I had done and talking at great length to so many others, when I spoke with Fred, he knew his stuff. He also took as much time as I needed."
Matthew P. Neal

There are multiple avenues for a medical provider to commit malpractice. Medical malpractice issues may include:
Surgical errors

Erroneous placement of surgical hardware or placement of inappropriate hardware

Failure to diagnose, misdiagnosis or delayed diagnosis of condition

Medication errors

Anesthesia errors

Birth injury, including negligent prenatal care

Hospital-related malpractice (emergency room errors, hospital-acquired infections, premature discharge from facility)

Radiology errors (failure to properly review x-ray, MRI, CT or PET imaging)

Nursing home abuse and neglect

Wrongful death caused by one or more of these issues listed above
Karen Timmons
In our case, the negligence was two-fold. The medication our Mother was prescribed after a successful stent placement was not prescribed and monitored per the manufacture's guidelines. Our many calls to the doctor reporting her steady decline went mostly unanswered, when we did get through, we were told that rest and patience was what was needed. Shortly thereafter, toxicity to the medication stopped her heart. While resuscitation was successful, our Mother will never be the same. The damage to her body and mind is irreparable. 
My family reached out to many (many!) firms who advertised client advocacy and compassion only to be told "there's no money in it" and "it's not winnable". Our primary motivation was to somehow try to force a change to the practice and communication breakdown and secondarily, to get the financial and medical help with the constant care required as a result. Enter Fred Rispoli. 
Fred Rispoli is a first-class professional who truly leads with compassion. After our relief of realizing we found the firm and support who was willing to listen, we immediately saw he meant business. He engaged immediately and we quickly saw that he was respected by the opposition and he was on a mission! We worked in tandem to keep our family's primary goal in focus. Our voices were heard by the Medical Board and, coupled with Fred's representation on the legal side, the outcome was a win-win. 
Thanks to Rispoli Law, our family survived a horrific ordeal and, our Mother's payout was delayed by ten days because the bank (the bank!) didn't carry the amount of money on hand that Mom put on the "Cash back" line of the deposit slip. That's a fact.
Tina Callahan
Exceeded every expectation! 
I spoke with 4 other attorneys at length before hiring Fred. It was a sensitive case and discretion was extremely important to me, as well as finding someone who listened, respected my concerns and yet had the # of wins that I felt confident he would be able to handle it. From all the research I had done and talking at great length to so many others, when I spoke with Fred, he REALLY knew his stuff. He also took as much time as I needed whenever I called, and was able to approach the case with the discretion I needed to even pursue it, but also with the experience to know how to get it settled reasonably. 
His right hand support (paralegal) Susie worked by the same code of ethics and customer service. Prior to this, I had never pursued legal action and really thought long and hard about it--but it was so egregious I had to move forward IF I could find someone I could respect and trust. You hear so many awful stories. But I can honestly tell you, he truly cares and has the empathy to support you from beginning to end. I cannot give him a high enough rating. Every step along the way, he asked for my approval and changed things when I asked or explained why he wanted to approach it a certain way and then we went ahead. 
If you think you have a case that can be pursued, these are the people you want representing you. He really does care, and will make sure the right thing happens. His handling of the case made a bad experience so much easier to get through. Call him, you won't be disappointed, he's the real deal!...I am really grateful!.....I have to add that for him, this was a small case, yet he never made me feel that way--it was as important to him that no one is treated that way ever again.
Tanveer Shah
Attorney Rispoli and I have worked on legal cases together and I chose to work with him because of his vast experience and knowledge as a litigator, but also his rapport with my client. He truly stands out as a trial attorney and one who I would not hesitate for a moment to work with again to represent injured clients.
You Don't Want a Handout, You Want Justice. We Know and We Will Help. Call us at (888) 710-8383.