Nursing Home Malpractice Lawyers Phoenix AZ

Giving a Powerful Voice to Those Injured by the Wrongdoing of Others
NO FEE UNLESS YOU RECEIVE COMPENSATION
(602) 412-5775
PHOENIX – SCOTTSDALE – MESA – TUCSON – ALL OF ARIZONA
NURSING HOME MALPRACTICE LAWYERS PHOENIX AZ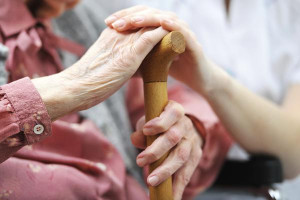 Neglect and abuse can lead to devastating effects on the health and emotional well-being of seniors living in a nursing home. During this stage in your loved one's life, they may be vulnerable to mistreatment and severe abuse. At Rispoli Law, PLLC, we fight to defend the rights and protections of seniors who were the victim of neglect or abuse. Nursing home malpractice lawyers in Phoenix AZ from our firm can hold the nursing home responsible for the actions of their staff and for failing to enforce policies that are designed to protect their residents.
Signs That Your Loved One May Not Be Receiving Proper Care
There are a number ofl signs of neglect or abuse that can help you uncover what is happening to your loved one. Being aware of the warning signs can help you to protect your loved one from mistreatment or help you to fight against the injustice. Nursing home malpractice lawyers in Phoenix AZ from our firm can point to these symptoms in our claim against the facility.
Neglect Warning Signs:
Malnourishment
Dehydration
Unexplained infections or diseases
Unsafe living conditions
Not being dressed appropriately for the weather
The presence of bed sores
Medication errors
Changes in behavior
Abuse Warning Signs:
Unexplainable bruises, fractures or broken bones
Torn clothing
Unexplained bleeding or cuts
Trying to leave the facility
Changes in behavior
Financial Exploitation:
Forging their signature
Misusing the elder's credit cards, checks or accounts
Stealing checks, medication, cash or personal belongings
Authorizing transfers or withdrawals
Stealing the patient's identity
If you believe your loved one was a victim of neglect, abuse, or financial exploitation, nursing home malpractice lawyers in Phoenix AZ from Rispoli Law, PLLC can investigate your case to help determine the best legal options for your loved one. If you are noticing any of these warning signs, it is important to document all related information and provide as much detail as possible. This can help build a stronger case and ensure that justice is done.
The Legal Rights of Your Loved One
There are laws and regulations that are intended to protect senior citizens. Nursing home residents have rights and it is vital that the nursing home facility respect those rights. If they do not, nursing home malpractice lawyers in Phoenix AZ from Rispoli Law, PLLC can pursue legal action against them on your family's behalf. The rights that your loved one is entitled to while residing in a nursing home include:
Being free from discrimination
Being free from neglect and abuse
Receiving proper medical care
Being treated with respect
Not being held with restraints
Managing their own money
Participate in activities
Receiving proper privacy and living arrangements
Filing complaints
Spending their time with visitors
Protection against involuntary discharge or transfer
Receiving information on fees and services
Get the Right Help
If you are worried that your loved one is not being treated properly at their nursing facility, act as quickly as you can. Our firm helps senior citizens who have experienced misjustice while living in a place they once thought was safe. The goal of Rispoli Law, PLLC is to recover fair compensation for our clients who have been mistreated. We understand how devastating it can be when your loved one is harmed by a nursing home that was supposed to provide care and comfort to them. Talk to the nursing home malpractice lawyers Phoenix AZ families turn to from Rispoli Law, PLLC by calling us today.
ALWAYS SAY 'NO' TO ARBITRATION
Should you find it necessary to enroll yourself or a loved one in a nursing home or other long term care facility, it is absolutely critical that you NEVER sign an arbitration agreement. These documents are not a pre-condition for admission, despite what any facility representative tells you, and are often lumped in with the stack of paperwork you are required to sign during the admission process. These types of arbitration agreements are designed to protect the facility from being held fully responsible for any negligence should it occur during the stay at the facility. More and more people are starting to wake up to the rampant abuse of forced arbitration in nursing homes and pressuring the government to end the practice. You can help, and learn more, by visiting Change.org here and signing the pledge to protect seniors' rights!
You Don't Want a Handout, You Want Justice. We Know and We Will Help. Call us at (602) 412-5575.
Our firm is more than willing to talk to you about a potential legal claim for nursing home abuse, or do our best to answer any other questions you have about long term care in general. lf you need an experienced elderly abuse attorney, please do not hesitate to call 602-412-5775 (toll free 866-972-3212) or email.
Our Location
Contact Us