Nursing Home Abuse Lawyer Phoenix AZ
Phoenix Nursing Home Abuse Lawyers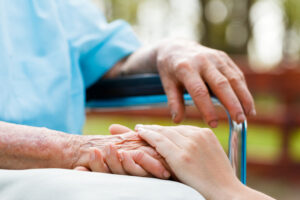 Has your loved one been abused while living in a nursing home? If so, you can feel peace of mind in knowing that our nursing home abuse lawyer Phoenix, AZ families recommend will do everything that is legally possible to get justice for their pain and suffering. Our firm has handled a very large number of abuse cases and have recovered millions in damages for the victim and their family members.
Nursing home abuse cases are complex and typically involve large parent or sister companies who have ample financial resources to fight back. It is not a good idea to proceed with a case on your own or with a general lawyer. In doing so, you risk losing compensation and more. The best step you can do to protect your loved ones' rights and interests is to call a skilled nursing home abuse lawyer from Rispoli Law, PLLC.
How Nursing Homes May Put Profits Before Patients
The nursing home industry is worth billions. At any given time there are nearly 2 million people living in one of the 16,000 nursing homes Up to 70 percent of these facilities are for profit. Although there is nothing illegal about making profit by caring for elders, it does tend to encourage operators to maximize their profits by cutting costs. This is often done through reducing staff and by hiring workers who lack training or experience. As a result, it is the patients who suffer and may see their needs go unmet.
Common Types of Nursing Home Abuse
As a nursing home abuse lawyer, we have handled cases involving all types of abusive conditions. Notable cases have involved:
Physical harm

Sexual assault

Unknown broken bones

Dropped patients

Overdoses

Medication errors

Chemical restraint

Bed rail entrapment

Bed sores

Repetitive falling

Choking

Malnutrition

Dehydration

Verbal and emotional abuse

Wandering

Financial abuse

Death
If any of the above, or something else, has happened to your loved one, please don't hesitate in calling a nursing home abuse lawyer.
Signs of Nursing Home Abuse
Unfortunately, nursing home abuse often goes on for months or even years before it is detected. As a family member it is important you pay careful attention to your elder loved one, their medical records, and the overall environment. Trust your instincts; if something doesn't seem right, there is a good chance that it's not. Not all abuse is detectable through physical symptoms, but some signs could include:
Pressure sores

Bruising around the wrists, ankles, torso, or legs from restraint

Development of an STD

Bruising around the breasts

Bleeding around the genitals

Broken bones and fractures

Emotional withdrawal

Sudden change in a will or power of attorney

Missing money

Crying around staff

Becoming silent around staff

Weight loss
If you notice any of these signs, you should report it to your local health department, a Medicaid/Medicare agency, and a nursing home abuse lawyer. If you believe your loved one is in immediate danger, please call our firm now to find out what you can do to keep them safe.
For a consultation with a nursing home abuse lawyer in Phoenix, AZ call Rispoli Law, PLLC.
Client Review

"Thanks to Rispoli Law, our family survived a horrific ordeal and, our Mother's payout was delayed by ten days because the bank (the bank!) didn't carry the amount of money on hand that Mom put on the Cash back line of the deposit slip. That's a fact."
Karen Timmons

HOW TO STOP NURSING HOME ABUSE AND NEGLECT
1. Evaluate The Rankings. 
Check the facility's star rating from the Centers for Medicare & Medicaid Services (CMS) at the government's Nursing Home Compare site. The same data is organized in a more visual, user-friendly way (along with additional resources) at Nursing Home Inspect courtesy of ProPublica.​
Look at the available data on the facility compiled by your State's Department of Health Services. Here is the Search Form for the Arizona Department of Health Services Division of Licensing. For example, you can pull up the information on the last Arizona state inspection and see what types of citations the facility received.
File a complaint against a facility using your State's adult protective services hotline or online complaint form. Here is the Online Complaint Submittal Form for the Arizona Department of Health Services. You can also file a complaint online through Arizona's Adult Protective Services page (part of the Arizona Department of Economic Security). You can even contact your local Long Term Care Ombudsman.
4. Ensure There Is An Advocate
Every resident needs an advocate. This could be a family member, friend, or anyone else that is willing to physically visit the resident on frequent--though random--occasions. Sadly (again), nursing home staff will pay better attention to a resident if they know the person has regular visitors who will not tolerate substandard care.
There is often a gap between what is going on "on the ground" with nursing staff (RNs, LPNs, CNAs) and upper management (the Director of Nursing, the Executive Director). Introduce yourself to management and make it a point to find these people during every visit, even if only to say hello.
NURSING HOME ABUSE - NURSING HOME MALPRACTICE - ELDER ABUSE
No matter what you call it, it is insidious yet it happens hundreds of times everyday across our country
Why choose Rispoli Law as your nursing home abuse attorney? Because every time I evaluate a potential case of nursing home abuse and neglect, I think of my grandmother. A number of years after the photo above was taken, she required long term care. Everything that happens to any of my clients can happen to her. Every action suggested below to stop nursing home abuse and neglect are actions I take myself. As your elderly abuse lawyer, I will never do anything less than my best for your case, because that would be failing her.
Arizona still has quite a bit of room for improvement in many areas, such as public education and behavioral health services. Long term care providers, such as nursing homes, assisted living facilities and group homes, are no exception. One silver lining is that Arizona does have a relatively strong legal statutory scheme designed to protect the elderly (and other vulnerable adults). The state's Adult Protective Services Act (Arizona Revised Statutes (A.R.S.) Sections 46-451 through 46-459) governs most nursing home abuse and neglect lawsuits, and seeks to ensure that no "person or enterprise that has been employed to provide care, that has assumed a legal duty to provide care or that has been appointed by a court to provide care" (A.R.S. 46-455) commits abuse or neglect (A.R.S. 46-451) against a vulnerable adult.
The high level of medical care required of Arizona institutions is also spelled out in the state's regulations, known as the Arizona Administrative Code (A.A.C.), specifically Title 9 (Health Services), Chapter 10--Health Care Institutions: Licensing. The A.A.C. further defines all the ways in which various facilities must provide quality of care to their patients and residents, including nursing homes (Article 4); assisted living facilities (Article 8); hospitals (Article 2); home health (Article 12); and hospices (Article 6).
For nursing homes, Arizona's regulations detail the resident's rights (A.A.C. R9-10-410); that nursing homes must provide sufficient staffing (A.A.C. R9-10-412(B)); that comprehensive assessments are routinely made to determine the appropriate plan of care (A.A.C. R9-10-414); that proper rehab is provided (A.A.C. R9-10-420); and that infection control procedures are maintained (A.A.C. R9-10-422).
In addition to these state protections, there are hundreds of federal regulations (called the Code of Federal Regulations or CFRs) that skilled nursing facilities are mandated to follow in order to be eligible for Medicare funding. Overall, these federal regulations are designed to require nursing homes to "provide the necessary care and services to attain or maintain the highest practicable physical, mental, and psychological well-being, in accordance with the comprehensive assessment and plan of care" (42 CFR 483.25). The federal regulations are very detailed and address the quality of care on several levels, including activities of daily living (such as bathing, toileting and mobility needs); the prevention of bed sores/pressure sores; mental functioning; protection from accidents, like falls; nutrition and hydration needs; and several other categories of care.
If you feel you are not receiving this level of service, or a loved one you know is not receiving this level of service, you may have a legal claim that requires a skilled nursing home abuse lawyer. Please call us at 1-866-972-3212 or email to set up a free consultation.
At Rispoli Law, we have litigated numerous nursing home and abuse and neglect cases over a wide rage of issues, including:
Bed sores

Pressure wounds

Pressure sores

Decubitus ulcers

Failure to diagnose or properly treat infections including:

Urinary tract infections

Clostridium difficile

Methicillin-resistant staphylococcus aureus (MR

SA)
Falls, including injuries caused by those falls such as:

Traumatic brain injury

Fractures (hip, shoulder, leg, arm)

Dehydration

Physical, psychological, financial and sexual abuse

Sepsis

Elopement / Wandering
Mismanagement of medication administration

Failure to abide by a physician's orders

Negligent credentialing and hiring of staff

Wrongful death caused by one or more of these issues listed above

 
A FACILITY IS REQUIRED BY LAW NOT TO ACCEPT A RESIDENT IF IT CANNOT PROVIDE APPROPRIATE HEALTHCARE SERVICES TO THAT PERSON
Sadly, often times the more significant care level a person requires corresponds to a higher reimbursement rate from the government or private insurance, and facilities attempt to gorge profits by enrolling such residents and then skimping out on the actual care provided. In fact, many large scale nursing home chains are being investigated by the federal government for submitting false billing claims to Medicare. There are also class action lawsuits alleging corporate practices of systemic understaffing of nursing and nursing assistant personnel.
ALWAYS SAY 'NO' TO ARBITRATION
Should you find it necessary to enroll yourself or a loved one in a nursing home or other long term care facility, it is absolutely critical that you NEVER sign an arbitration agreement. These documents are not a pre-condition for admission, despite what any facility representative tells you, and are often lumped in with the stack of paperwork you are required to sign during the admission process. These types of arbitration agreements are designed to protect the facility from being held fully responsible for any negligence should it occur during the stay at the facility. More and more people are starting to wake up to the rampant abuse of forced arbitration in nursing homes and pressuring the government to end the practice. You can help, and learn more, by visiting Change.org here and signing the pledge to protect seniors' rights!
You Don't Want a Handout, You Want Justice. We Know and We Will Help. Call us at (888) 710-8383.
Our firm is more than willing to talk to you about a potential legal claim for nursing home abuse, or do our best to answer any other questions you have about long term care in general. lf you need an experienced elderly abuse attorney, please do not hesitate to call 602-412-5775 (toll free 866-972-3212) or email.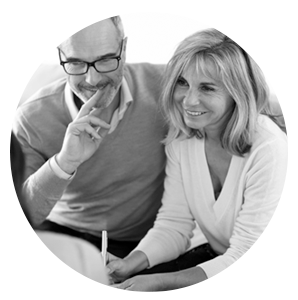 Karen Timmons
In our case, the negligence was two-fold. The medication our Mother was prescribed after a successful stent placement was not prescribed and monitored per the manufacture's guidelines. Our many calls to the doctor reporting her steady decline went mostly unanswered, when we did get through, we were told that rest and patience was what was needed. Shortly thereafter, toxicity to the medication stopped her heart. While resuscitation was successful, our Mother will never be the same. The damage to her body and mind is irreparable. 
My family reached out to many (many!) firms who advertised client advocacy and compassion only to be told "there's no money in it" and "it's not winnable". Our primary motivation was to somehow try to force a change to the practice and communication breakdown and secondarily, to get the financial and medical help with the constant care required as a result. Enter Fred Rispoli. 
Fred Rispoli is a first-class professional who truly leads with compassion. After our relief of realizing we found the firm and support who was willing to listen, we immediately saw he meant business. He engaged immediately and we quickly saw that he was respected by the opposition and he was on a mission! We worked in tandem to keep our family's primary goal in focus. Our voices were heard by the Medical Board and, coupled with Fred's representation on the legal side, the outcome was a win-win. 
Thanks to Rispoli Law, our family survived a horrific ordeal and, our Mother's payout was delayed by ten days because the bank (the bank!) didn't carry the amount of money on hand that Mom put on the "Cash back" line of the deposit slip. That's a fact.
Tina Callahan
Exceeded every expectation! 
I spoke with 4 other attorneys at length before hiring Fred. It was a sensitive case and discretion was extremely important to me, as well as finding someone who listened, respected my concerns and yet had the # of wins that I felt confident he would be able to handle it. From all the research I had done and talking at great length to so many others, when I spoke with Fred, he REALLY knew his stuff. He also took as much time as I needed whenever I called, and was able to approach the case with the discretion I needed to even pursue it, but also with the experience to know how to get it settled reasonably. 
His right hand support (paralegal) Susie worked by the same code of ethics and customer service. Prior to this, I had never pursued legal action and really thought long and hard about it--but it was so egregious I had to move forward IF I could find someone I could respect and trust. You hear so many awful stories. But I can honestly tell you, he truly cares and has the empathy to support you from beginning to end. I cannot give him a high enough rating. Every step along the way, he asked for my approval and changed things when I asked or explained why he wanted to approach it a certain way and then we went ahead. 
If you think you have a case that can be pursued, these are the people you want representing you. He really does care, and will make sure the right thing happens. His handling of the case made a bad experience so much easier to get through. Call him, you won't be disappointed, he's the real deal!...I am really grateful!.....I have to add that for him, this was a small case, yet he never made me feel that way--it was as important to him that no one is treated that way ever again.
Tanveer Shah
Attorney Rispoli and I have worked on legal cases together and I chose to work with him because of his vast experience and knowledge as a litigator, but also his rapport with my client. He truly stands out as a trial attorney and one who I would not hesitate for a moment to work with again to represent injured clients.