Birth Injury Lawyer Phoenix AZ
Giving a Powerful Voice to Those Injured by the Wrongdoing of Others
Giving a Powerful Voice to Those Injured by the Wrongdoing of Others
NO FEE UNLESS YOU RECEIVE COMPENSATION
(602) 412-5775
PHOENIX – SCOTTSDALE – MESA – TUCSON – ALL OF ARIZONA

FREE CASE CONSULTATION

A Reliable Birth Injury Lawyer Phoenix AZ Depends On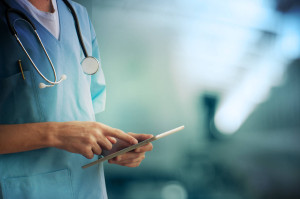 There are very few injuries as devastating as those which are caused by people with a duty to protect us. This devastation might be tenfold when an infant or child is the victim of betrayal. At Rispoli Law, PLLC, our birth injury lawyers believe this negligent behavior is unacceptable. Guided by this mindset, we are dedicated to helping families like you recover compensation that your injured child needs and deserves.
If you believe your child's condition is a result of wrongdoing during their birth, you should talk with our legal team to find out what options might be available. If you have a claim, we will do everything possible to secure you and your family justice. To talk with a Phoenix AZ birth injury lawyer, please call us today.

Common Birth Injuries
When parents plan for the arrival of a new baby, they hope for a smooth, complication-free delivery. They may also expect every medical professional involved to act responsibly while ensuring the child's well-being is properly cared for. Sadly, no matter how much training a doctor or nurse might have, mistakes do happen, and sometimes, these errors can impact the entire life of the child. Most birth injuries fall within medical malpractice laws which means you may be able to seek monetary compensation for losses such as:
Current and prospective medical care
Special modifications to your home or vehicle
Special needs education
Therapy and counseling
Pain, suffering, and mental anguish
Punitive damages
Our firm has been fighting for birth injury victims for decades and knows exactly what needs to be done to get maximum compensation. These types of injuries can be vast, but commonly include:
Fetal stroke
Cerebral palsy
Erb's palsy
Brain injury
Oxygen deprivation
Broken bones
Malfunctioning medical equipment
Failing to perform a c-section in a timely manner
Forcep or vacuum injuries
Induction
Hypothermia
At Rispoli Law, PLLC, our birth injury lawyers understand the emotional and financial strain these situations can place on an entire family. Regardless of who made the error, if it happened, we want to know about it. Apart from getting you compensation, we believe that these types of claims can set a precedent or example for a situation that should never happen again.

Birth Injuries in the United States
Every year in the U.S., millions of children are born. According to statistics, approximately six to 10 children out of every 1,000 hospital deliveries are born with a birth injury. This equates to about 30,000 per year or three every hour. It is believed that nearly half of birth injuries could have been avoided had the right skill, planning, or care been adequately used.
Not all birth injuries are immediately noticeable. It can take months or years before a parent realizes that something is not right. Although the signs can vary, some may include:
Arched back while crying
Trouble sucking or eating
Difficulty breathing or swallowing
High-pitched crying
Lethargy
Extreme fussiness
Sensitivity to light
Seizures
Anemia
Hyper- or hypotension
Low heart rate
Low oxygen levels
Jaundice
Wheezing
Paleness
Constipation
Weak or absent reflexes
Skull fractures
Hairy patch on the back
If you notice any of the aforementioned or developmental delays, you may want to consult a birth injury lawyer for further advice.

Request a Free Case Review with a Phoenix AZ Birth Injury Lawyer
Rispoli Law, PLLC investigates every client's case to ensure all necessary documents, photographs, statements, and medical records have been collected. We will likely have these items analyzed by a medical expert or other professional in the same field as the negligent medical provider. Should a claim be filed against the city, state, or a large corporation, we will confidently take care of this as well. To learn about your legal options, contact a birth injury lawyer Phoenix AZ clients recommend now.

Rispoli Law, PLLC: When You Need a Birth Injury Lawyer Phoenix AZ Parents Turn to with Confidence

After the excitement and anticipation of having a child, the biggest nightmare a parent can face is the injury or death of their baby. If this tragic scenario describes your circumstances, contact a caring and compassionate birth injury lawyer in Phoenix AZ from Rispoli Law, PLLC.
In many cases, a birth injury could have been prevented either before, during, or after the delivery. At Rispoli Law, PLLC, Fred Rispoli works alongside medical experts and experienced physicians who are able to assess the medical aspects of your case. We can then pursue compensation from the negligent party or parties. Your family could be eligible to file a claim which might result in a substantial settlement. Call us today to speak with Fred Rispoli during a confidential and free consultation.

Common Types of Newborn Birth Injuries

A knowledgeable birth injury lawyer in Phoenix AZ from our firm may suggest there are three common categories of birth injuries: traumatic birth injuries, premature birth injuries, and fetal oxygen deprivation.
Traumatic Birth Injuries: Sadly, this occurs to infants during the delivery process and is the result of mechanical forces such as compression or traction tools. Vulnerable areas such as the brain, spine, nerves, and bones can be injured, resulting in traumatic birth injuries. During childbirth, the position and size of the infant can cause complications. If the doctor and medical team do not act appropriately, they can cause the baby to sustain an extreme injury. If you believe that your doctor was negligent during the delivery, then you may want to seek legal guidance from a birth injury lawyer in Phoenix AZ at Rispoli Law, PLLC.
Premature Birth Injuries: If a baby is born preterm, it could lead to serious complications. A birth injury lawyer in Phoenix AZ may inform you that doctors have the responsibility of identifying factors that put the mother at risk for having a preterm pregnancy. The doctor should implement preventative strategies to keep this from occurring. Furthermore, if preterm pregnancy is imminent, the doctor should be prepared with medical strategies to help the infant's lungs mature and protect their brain.
Fetal Oxygen Deprivation: Another term for this injury is hypoxic-ischemic encephalopathy and occurs when the infant receives insufficient oxygen during the time of delivery. It can lead to a dangerous brain injury but is usually preventable. A birth injury lawyer in Phoenix AZ from Rispoli Law, PLLC may advise you that the injury is often times the result of doctors and medical staff failing to identify and address fetal distress.
These are only a few of the injuries that an infant can experience during labor. The mother may also be at risk of harm if something goes wrong or if the medical team is negligent. Fred Rispoli of Rispoli Law has dedicated his professional life to fighting for the rights of parents and their children. Call him today to learn how he may be able to help you too.

Getting Help

If you are facing hardships due to a birth-related injury, allow Fred Rispoli of Rispoli Law, PLLC to manage the legal aspects of your case. There is nothing that can atone for having an unhealthy baby, but a knowledgeable birth injury lawyer in Phoenix AZ may help ease some of the burdens by providing legal advice. A settlement can help financially prepare for the future and cover related medical expenses.

Call for a Free Consultation

Fred Rispoli of Rispoli Law, PLLC is the birth injury lawyer Phoenix AZ families want on their side– call him today for a free consultation to learn your legal options.
You Don't Want a Handout, You Want Justice. We Know and We Will Help. Call us at (602) 412-5575.