Giving a Powerful Voice to Those Injured by the Wrongdoing of Others
Giving a Powerful Voice to Those Injured by the Wrongdoing of Others
NO FEE UNLESS YOU RECEIVE COMPENSATION
(602) 412-5775
SERVING ALL OF ARIZONA
CATASTROPHIC INJURY AND WRONGFUL DEATH
WHY CHOOSE RISPOLI LAW TO REPRESENT YOU IN ARIZONA?
RELIABLE EXPERIENCE
Some companies go to great lengths to deflect or conceal their responsibility for causing harm. You need an attorney that can stay on the long, winding road of your fight for justice.
COMPASSIONATE REPRESENTATION
Any serious injury you or a loved one suffers is not only traumatic but can alter lives forever. The impact on your life is always at the forefront in providing legal service to you.
DEDICATED ATTORNEY
I am honored each and every time clients place their trust in my hands. I honor that trust with a commitment of unwavering support to help you through some of your toughest times.
Community Involvement
Serving our clients, and serving the community, make our firm an extremely rewarding place to work. We love helping those injured to recover the compensation they deserve for their loss.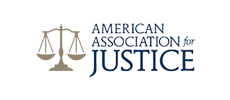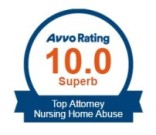 RECENT ARTICLES
It is Time to Put an End to Nursing Home Abuse
Never blame yourself for failing to do a paid caregiver's job to protect your loved one.  But you can take these steps to minimize the risk of abuse in a nursing home.  But if you think nursing home abuse has occurred, please call us. Types of abuse include:
Bed sores
Pressure wounds
Pressure sores
Decubitus ulcers
Failure to diagnose or properly treat infections including:
Urinary tract infections
Clostridium difficile
Methicillin-resistant staphylococcus aureus (MRSA)
Falls, including injuries caused by those falls such as:
Traumatic brain injury
Fractures (hip, shoulder, leg, arm)
Dehydration
Physical, psychological, financial and sexual abuse
Sepsis
Elopement / Wandering
Mismanagement of medication administration
Failure to abide by a physician's orders
Negligent credentialing and hiring of staff
Wrongful death caused by one or more of these issues listed above
Recent Legal Opinions Involving Rispoli Law
PacifiCare of Nevada, Inc. v. Rogers​, 266 P.3d 596 (Nev. 2011)
You Don't Want a Handout, You Want Justice. We Know and We Will Help. Call us at (602) 412-5575.
CLIENT TESTIMONIALS
Exemplary Medical Malpractice Attorney – 
"Fred Rispoli handled a nursing home case involving my mother, and from the beginning of the process to the end, he exceeded my expectations. Mr. Rispoli excelled in keeping me up-to-date on the case as it wound its way through the legal system. When I had to make a deposition or testify in court, he made absolutely certain that I was well-prepared and comfortable with what was going to occur. As the case drew to a close, he was a tough negotiator, and he was very helpful in setting out the alternatives open to my siblings and me. Mr. Rispoli is a gifted attorney and I give him my unqualified recommendation for nursing home and related legal issues."
A Very Professional Attorney – 
"I hired Mr Rispoli to handle a nursing home wrongful death case involving my mother. He was very knowlegable of the law in this area and process. He always kept me informed in advance of any future litigation and what to expect, working with Fred for me was very much stress free. Because of Freds knowledge and expertice in this area of law he was able to get a favorable resolution for me. I would highly recommend Mr Fred Rispoli to anyone looking for a lawyer you can trust."
Excellent Lawyer – 
"I found Mr. Rispoli to be very informative of the case, He kept me informed of what was going on in the case. We were very happy with the results."
A Very Professional Trustworthy Attorney – 
"I hired Fred Rispoli to handle a nursing home abuse case involving my husband. Fred was always very considerate and compassionate with me during this very stressful and emotional process. He kept me informed on the case and answered all my questions very quickly even after business hours. Even during a set-back in the case Fred was always up beat and driven to continue litigation at the highest level. He was very knowlegable of the law in this type of case which helped in getting a favorable resolution for us. I would highly recommend Mr. Rispoli based on his honesty, compassion and proffessionalism to any of my friends or family. He is one of the most professional, kind and caring attorney's I have ever met."
A Lawyer You Can Trust –
"We hired Fred to handle a healthcare case. He was very trustworthy and answered all of over questions. He was available when questions arise. He kept us updated and in the loop every step of the way. We are very happy working with him and also gave his name to friends of ours who are having the same problems we had. He is on the ball and will versed in this area. I highly recommend Fred and will use him again for any case."
Review of the service provided by Frederick Anthony Rispoli – 
"It is with a great deal of pleasure that I provide an overall rating of excellent for the service provided my Mr. Frederick Anthony Rispoli. From the moment I met him, he had me at ease and was very informative on the case most likely would proceed under various scenarios. I was so informed that I had few if any questions about the service he was and would continue to provide. Mr. Rispoli kept me very informed on any developments in the case and at times called me after business hours.. Mr. Rispoli was and remains very considerate always asking if I had the time to speak with him. Mr. Rispoli's knowledge of the law and procedures we encountered was commendable, he was always thinking many steps ahead of the present situation to provide me with the best service and advantage on the case. There was never an occasion where I felt non informed or not included in the decisions made in the case. Mr. Rispoli was truly reasonable, personable and exhibited common sense in proceeding with the case and the decisions made. Also, I did and continue to believe that he truly cared about his work and actually remembered to send condolences on the day my mother passed and was always asking how I and my daughter were. During the settlement phase, Mr. Rispoli possessed a great deal of common sense and evaluated every option available to us. I would highly and without hesitation recommend Mr. Rispoli to anyone based on his professionalism, knowledge, care and compassion to the case and his clients. Yes, Mr. Rispoli was my attorney, but I will always regard him as a friend."