Nurse Practitioner Malpractice Lawyer Phoenix AZ
Nurse Practitioner Malpractice Lawyer Phoenix AZ
Nurse Practitioner Malpractice Lawyer Phoenix AZ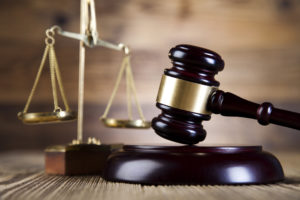 Unfortunately (but not surprisingly), the American health care system has reached a tipping point and is now primarily weighs in favor of generating revenue at the expense of patient safety. Although you may have heard of them as "allied health providers," or "mid-level providers," nurse practitioners are significantly less trained than actual doctors—physicians that went to medical school, a residency program and a specialty fellowship program. Because of this phenomenon, Rispoli Law has noted that many people now need a nurse practitioner malpractice attorney in Arizona to fight for their rights.
What Is A Nurse Practitioner?
Nurse practitioners (also called NPs or APRNs) are legally allowed to do pretty much anything that a real doctor is allowed to do, although the nurse practitioner is regulated by a state Nursing Board whereas the doctor is regulated by a state's Medical Board. It's better to think about nurse practitioners compared to registered nurses (also called RNs). The RN cannot prescribe medications, but the nurse practitioner can do this. The RN cannot diagnose conditions, but the nurse practitioner can do this.
What Is The Difference Between A Nurse Practitioner And A Doctor?
The nurse practitioner malpractice attorneys at Rispoli Law are often asked this question by potential clients. The biggest, and most important, difference between nurse practitioners and physicians comes down to education and training. A nurse practitioner only needs to attend a four-year nursing program (which can be done in college) and a two-year master's in nursing program. That's it. Once licensed as a nurse practitioner, the person can then—say in a family practice setting—legally diagnose and treat you for hormone management conditions.
Now, using that same example—getting hormone treatments—let's examine the difference in training between the nurse practitioner and an actual doctor. In this situation, the doctor would be an endocrinologist. The endocrinologist would have completed a four-year program at college (usually majoring in a hard science like chemistry or biology (not nursing)), but unlike the nurse practitioner, the endocrinologist must then:
Achieve a high score on the incredibly difficult Medical College Admission Test (MCAT);

Get accepted to an accredited medical school;

Complete the four-year medical school program;

Complete three years of residency training in internal medicine;

Complete two (or three)

more

years of residency training in endocrinology; and

Pass the very difficult entry exam to become board-certified in endocrinology.
So even though it is pretty obvious that the doctor is vastly more qualified than the nurse practitioner, why do nurse practitioners exist? The answer is the same as it is for nearly every question our nurse practitioner malpractice attorneys see in any case involving poor care—MONEY. The endocrinologist makes nearly $200,000 per year on average. The nurse practitioner makes about $95,000 on average. If you own the medical group, you can pocket that $105,000 difference. If you are the administrator of the hospital, you can add $525,000 to your bonus check (!) if you hire five nurse practitioners instead of five endocrinologists.
Why Is It Potentially Dangerous For Me To See A Nurse Practitioner Instead Of A Real Doctor?
Look, there are certainly well-qualified nurse practitioners out there and, for a lot of simple conditions or treatments, it is more cost-effective to see an NP instead of a physician (you could actually diagnose and treat yourself for most common ailments, but that is another blog for another day!). Yet, in our view, why take the chance? Why risk having a less-educated, less-trained nurse practitioner miss a basic fact or symptom that a physician would easily spot?
Further, in most states, nurse practitioners are required by law to at least have some type of "supervision" by a physician. But—you guessed it—Arizona DOES NOT require such physician supervision. That means that nurse practitioners are totally allowed to act as physicians with no oversight. Why is this dangerous to you? Our firm's nurse practitioner malpractice attorneys have handled cases where nurse practitioners failed to interpret basic lab values over years (!) that led clients to suffer immense injury, pain and suffering that could have easily been avoided. Our Arizona nurse practitioner malpractice attorneys have also litigated cases where nurse practitioners have failed to communicate important medical test results to their patients, thereby allowing emergency conditions to go untreated and end in serious injury and even death.
If you believe that you or someone you love is a victim, call us today and speak to a nurse practitioner malpractice lawyer Phoenix, AZ residents recommend.
Client Review

"I was extremely happy with my Arizona nursing home abuse lawyer at Rispoli Law. We were able to reach a favorable conclusion to our father's case without having to spend a lot of money in litigation costs. Whenever I had a question or concern, I could directly email or call my Arizona nursing home abuse attorney and discuss my issues with my lawyer within a day or two. Rispoli Law got me a favorable settlement that really helped ease the burden of medical expenses and provided us with a better peace of mind going forward. I highly recommend Rispoli Law!"
Matthew P. Neal

You Don't Want a Handout, You Want Justice. We Know and We Will Help. Call us at (888) 710-8383.