Hospital Malpractice Lawyer Phoenix AZ
A Hospital Malpractice Lawyer Phoenix AZ Explains Malpractice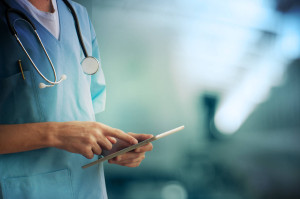 The reality for victims of medical malpractice can be dark at times, especially when there's nowhere to turn. It can be confusing and scary to be faced with the repercussions of your doctor's negligent behavior. Knowing the right course of action can be convoluted for those who are not well versed in this legal area of practice. By obtaining the services of a Phoenix AZ hospital malpractice lawyer from Rispoli Law, PLLC, you can rest easy knowing that an experienced professional is leading the charge.
Initial Steps in Building Your Case
When it comes to your case, having a clear path of the steps you must take outlined for you by Rispoli Law, PLLC can help ease your mind. With your hospital malpractice lawyer's assistance, you can feel confident in knowing that you are taking the right steps in building your case. The following are helpful and important early steps you can take following your injury:
You will want to contact a Phoenix AZ attorney who has experience in medical malpractice cases. They can help make sure that you take the right steps and that you do not do anything that could be damaging to your case.
It may make sense to reach out to your doctor and ask what went wrong. This will not only give you their account, it could also resolve the problem in the event that there was a miscommunication. They may even be willing to provide you with treatment to help remedy the injury.
File a complaint with the licensing board for medical professionals.
You may need a certificate of merit. This is confirmation that the doctor who treated you was negligent.
Another doctor will review your case and determine if you are just in your case.
You will want to be sure that you act quickly and within the statute of limitations for your case. Rispoli Law, PLLC can help you navigate this process in a timely manner.
Collecting Damages
Damages are the award you can request in a lawsuit for the injury you experienced. In most cases, damages come in the form of financial compensation. Taking a look at your losses and determining the total damages you should request can be overwhelming. A Phoenix AZ hospital malpractice lawyer will be helpful in valuing your case. The following are examples of damages you make seek in a case of medical malpractice:
Wages: The help of a hospital malpractice lawyer will be vital because you will need to determine all lost wages. This may include past wages while you were recovering and future earning potential in the event that your injury impacts your ability to work.
Medical expenses: this could include the expenses from the initial recovery from the injury but also ongoing medical treatment and future care that may be required.
Pain and suffering: This, along with emotional distress, can be one of the most difficult things to predict. In the event that there is a jury, the award may be contingent upon how they feel about you when you testify.
It can feel incredibly isolating to suffer injuries at the hands of your doctor. Allow for us to assist in determining if your case warrants further legal action. Rispoli Law, PLLC will partner with you through the entire process to help ensure that you are supported every step of the way. Contact a hospital malpractice lawyer Phoenix AZ clients trust to schedule a complimentary consultation. We are ready to put our experience to work for you.
There are multiple avenues for a medical provider to commit malpractice. Medical malpractice issues may include:
Surgical errors

Erroneous placement of surgical hardware or placement of inappropriate hardware

Failure to diagnose, misdiagnosis or delayed diagnosis of condition

Medication errors

Anesthesia errors

Birth injury, including negligent prenatal care

Hospital-related malpractice (emergency room errors, hospital-acquired infections, premature discharge from facility)

Radiology errors (failure to properly review x-ray, MRI, CT or PET imaging)

Nursing home abuse and neglect

Wrongful death caused by one or more of these issues listed above
You Don't Want a Handout, You Want Justice. We Know and We Will Help. Call us at (602) 412-5575.