Elder Care Abuse Lawyer Phoenix AZ
Elder Care Abuse Lawyer Phoenix AZ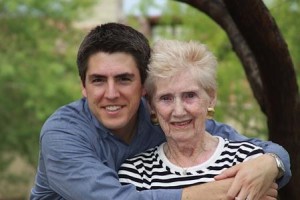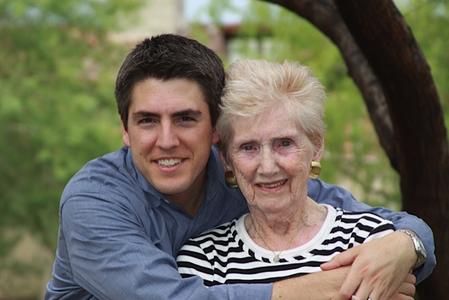 The possibility of not being able to take care of your loved one when they get to a certain age is not something family members want to experience. The harsh reality is that many of us will have to face the decision to put a parent or loved one in a nursing home. And though you may have made every effort to choose a facility that you believed was safe and caring, it only takes one abuser to cause catastrophic harm to a resident. In these scenarios, an elder care abuse lawyer in Phoenix AZ from Rispoli Law, PLLC can help you pursue justice against the abusers. A civil lawsuit against the facility can result in a substantial settlement that will provide proper care for your loved one.
The Statistics
Baby Boomers now make up about fifteen percent of the population in the United States. By the year 2029, people 65 and older will represent about 20 percent of the U.S. population. The need for quality nursing homes is greater than ever. The unfortunate fact is that abuse and neglect in nursing homes increases with the number of seniors admitted to these homes.
Nursing homes are not cheap, even with subsidies paid in party by Medicaid or Medicare. Despite this, the facilities often lack the personnel and resources to provide sufficient quality care for residents. As a result, neglect can occur. When it is not resolved immediately and completely, the resident's loved ones may have only one choice when seeking to resolve the issues and hold the nursing home accountable. With an elder care abuse lawyer in Phoenix AZ from Rispoli Law, PLLC by your side, you can pursue litigation against the facility.
Rispoli Law, PLLC
We are concerned attorneys who deal with nursing home abuse and neglect issues. We work hard to address the wrongdoings that occur in nursing homes, confronting administrators and hopefully enacting positive change. An elder care abuse lawyer in Phoenix AZ from Rispoli Law, PLLC can represent your family in your quest to protect your elder.
It is important to note that an attorney may only take your case if you have gone through the appropriate channels at the nursing home to address the issue and it has not been rectified to your satisfaction. Talk to an elder care abuse lawyer in Phoenix AZ from our firm to find out more.
Nursing Homes
A nursing home is a for-profit business, and unfortunately there are some unethical owners and administrators that funnel money intended for the care of the residents into their own pockets. One of the ways to keep these shady owners and administrators from doing this is through the civil justice system. Sadly, the ones who suffer most from this greed are the residents through neglect, abuse, or both. We will fight for the rights and safety of your loved one and hope that handling this through the court system will bring awareness to the problem and deter subsequential incidents. Learn about Medication errors and Can Medication Errors Be a Result of Nursing Home Neglect?
Rispoli Law, PLLC
Fortunately, it is not all nursing homes that are mismanaged. However, if you are concerned about the care and conditions where your loved one resides, contact us to set up a consultation. Call us immediately to speak with an elder care abuse lawyer Phoenix AZ community members choose from Rispoli Law, PLLC.
ALWAYS SAY 'NO' TO ARBITRATION
Should you find it necessary to enroll yourself or a loved one in a nursing home or other long term care facility, it is absolutely critical that you NEVER sign an arbitration agreement. These documents are not a pre-condition for admission, despite what any facility representative tells you, and are often lumped in with the stack of paperwork you are required to sign during the admission process. These types of arbitration agreements are designed to protect the facility from being held fully responsible for any negligence should it occur during the stay at the facility. More and more people are starting to wake up to the rampant abuse of forced arbitration in nursing homes and pressuring the government to end the practice. You can help, and learn more, by visiting Change.org here and signing the pledge to protect seniors' rights!
You Don't Want a Handout, You Want Justice. We Know and We Will Help. Call us at (602) 412-5575.
Our firm is more than willing to talk to you about a potential legal claim for nursing home abuse, or do our best to answer any other questions you have about long term care in general. lf you need an experienced elderly abuse attorney, please do not hesitate to call 602-412-5775 (toll free 866-972-3212) or email.