What Birth Injuries Constitute a Legal Claim?
Birth Injury Lawyer Phoenix, AZ
Birth Injury Lawyer Phoenix, AZ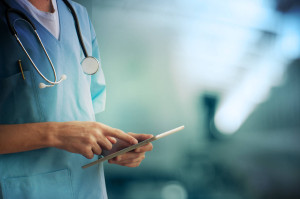 One of the most difficult experiences a family can go through is to have a newborn baby suffering from a birth injury. These types of injuries can vary in their severity and result in physical, behavioral, learning, or language developmental delays, as well as, permanent disabilities.
In the United States, approximately 28,000 children are injured at birth every year. This equates to 76 per day. In most cases, the injury is not immediately noticed and only diagnosed when certain developmental milestones are not met.
If your child has been injured at birth, and you believe it was due to medical error, you should consult the birth injury lawyer Phoenix, AZ trusts from Rispoli Law, PLLC. Our attorneys will listen to what happened and help you to understand your options. If you're ready to pursue legal action, we will explain the process to you so you know what to expect.

Why Hire a Phoenix, AZ Birth Injury Lawyer
A birth injury can happen during labor or delivery or soon after birth. The injuries can be anything from bruising or lacerations to those that could be debilitating if not fatal. In a small number of cases, the mother may be injured.
Our birth injury lawyers in Phoenix understand the financial costs associated with these cases, and are well aware of the physical and emotional pain. To choose the best-suited and most effective birth injury lawyer, it is important you find someone who is:
Well-versed in medical malpractice law, medical terminology, and other relevant laws and rules.

Part of a skilled legal team who frequently call upon medical witnesses doctors, and investigators.

Equipped with ample financial resources to investigate your case.

Not afraid to fight for maximum compensation for birth injuries.
To find out what your next step should be, call a Phoenix, AZ birth injury attorney today.

Common Birth Injuries Suited to a Legal Claim
Birth injuries can vary greatly. Some require a few days extra in the hospital and others special medication. Then there are those which may require surgery, treatment, or long term care. Although it is possible for any birth injury involving negligence to qualify for a legal claim, the more serious the injury is, the more likely you are to recover significant economic and non economic losses. Phoenix, AZ birth injury lawyers typically handle cases involving:
Cerebral palsy

Erb's palsy

Cervical dystonia

Bone fractures

Cranial nerve injury

Spinal cord injury
In general, most parents are unable to identify whether it was a breach in the medical standards of care that caused the birth injury. Often a birth injury attorney will need to examine the medical records to determine whether or not this is true.

Let Us Investigate Your Case
Medical malpractice laws are very complex. Before you choose any random attorney from the yellow pages, you should confirm he or she has direct experience in handling birth injury cases. By taking this precautionary measure, you can ensure you get maximum compensation.
If your child was injured at birth and his or her injuries could have been prevented, you deserve to be compensation. Contact the birth injury lawyer Phoenix, AZ calls first from Rispoli Law, PLLC to schedule a consultation.
You Don't Want a Handout, You Want Justice. We Know and We Will Help. Call us at (888) 710-8383.