Medical Malpractice Lawyer Phoenix AZ
Reasons to Hire a Medical Malpractice Lawyer Phoenix AZ Victims Trust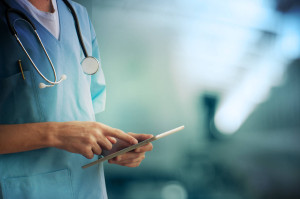 Medical malpractice claims can be highly contentious legal situations to navigate. In the event that you decide to take legal action against a medical professional who you believe was negligent, you may find yourself facing a team of attorneys representing them. You will not want to endure such a situation alone. The result of doing so could put yourself at risk for making agreements that are not in your best interest. You will most likely need to retain a medical malpractice lawyer in Phoenix AZ such as one from Rispoli Law, PLLC. We can provide you with premier legal services for your medical malpractice case.
What is Medical Malpractice?
You may have a case for medical malpractice if you have suffered injuries at the hands of a medical professional. If you believe that your doctor was negligent, it will be important to retain the services of a medical malpractice lawyer in Phoenix AZ. Medical malpractice is when a doctor does not uphold their duty of care to a patient. Examples of medical malpractice include:
Your doctor misdiagnoses you and as a result you go through unnecessary surgeries or treatments that are harmful.
Your doctor treats or operates on the wrong area of the body.
Your doctor fails to diagnose a disease that ultimately spreads and causes you more harm
Your doctor does not inform you of the risks associated with treatment.
Your doctor does not receive your consent prior to providing you with their recommended treatment.
There was a mistake in the amount of anesthesia administered during a surgical procedure.
The Benefits to Working with a Medical Malpractice Lawyer in Phoenix AZ from Rispoli Law, PLLC
By retaining our services, you will be provided the legal services that you need. We are committed to our clients who seek legal recourse for what may have been the most physically and emotionally traumatic event in their life:
We are passionate about the law and our clients.
We are responsive to our clients' legal needs.
We provide regular updates to our clients surrounding their case.
We prepare our clients for depositions and courtroom litigation, as appropriate.
We work with the appropriate expert witnesses to help strengthen our clients' cases.
We assist in gathering the crucial evidence to prove our clients' cases.
We are experienced and successful settlement negotiators.
We interact with the opposing counsel so that you don't have to deal with what could otherwise be additional stressful situations.
We provide our clients with considered legal guidance throughout their case.
We do not charge hidden fees or charge for unnecessary items.
We make every effort to come to a successful resolution for our clients' cases and as quickly as possible.
Client Testimonials
With years of experience managing medical malpractice cases, it's no wonder Arizona residents choose Rispoli Law, PLLC. By working with our team, you can feel confident that you are in the most capable of hands. Contact Rispoli Law, PLLC today to speak with a medical malpractice lawyer Phoenix AZ residents turn to for our experience.
There are multiple avenues for a medical provider to commit malpractice. Medical malpractice issues may include:
Surgical errors

Erroneous placement of surgical hardware or placement of inappropriate hardware

Failure to diagnose, misdiagnosis or delayed diagnosis of condition

Medication errors

Anesthesia errors

Birth injury, including negligent prenatal care

Hospital-related malpractice (emergency room errors, hospital-acquired infections, premature discharge from facility)

Radiology errors (failure to properly review x-ray, MRI, CT or PET imaging)

Nursing home abuse and neglect

Wrongful death caused by one or more of these issues listed above
You Don't Want a Handout, You Want Justice. We Know and We Will Help. Call us at (602) 412-5575.