Wrongful Death Lawsuit Phoenix AZ
Wrongful Death Lawsuit Phoenix AZ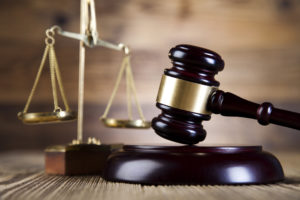 Dealing with the loss of a loved one is devastating. However, when you know that someone else's negligence caused your loved one's death, you may be wondering if you should file a wrongful death lawsuit in Arizona. This can be a hard situation, but the attorneys at Rispoli Law, PLLC are here to help you get through this emotionally trying time. We want to make sure you understand all the facts about filing this kind of lawsuit and that you know we are here to help you in whatever way we can. With an AZ wrongful death lawsuit, only certain people can file. While we know that doing so can never bring your loved one back, it can help to "right" certain wrongs that occurred leading up to your loved one's death. To learn more about who can file this type of suit, call us or read below.
What are the laws regarding filing for wrongful death?
For obvious reasons, the victim of the wrongful death cannot be the one to file this lawsuit. If they were injured by someone else's negligence and they didn't die, they would likely file a personal injury lawsuit. This is one of the ways you know a Phoenix, AZ wrongful death lawsuit is a practical step. If your loved one would have filed a personal injury lawsuit had they lived, then filing a wrongful death lawsuit is the logical step to take once they pass. So, who can file this suit?
Depending on the state you are in, there are different answers for who can file.
A living spouse can file.

An immediate family member can file.

An adult child can file.

A parent can file if the deceased was a minor child.

Distant family members can file if the deceased was unmarried.
Again, not all of these situations will apply and some of them may only be applicable in certain states, so speak with your wrongful death attorney to determine if you are the right person to file on your loved one's behalf.
Is it possible to consolidate claims?
Yes. In fact, most courts will likely try to consolidate more than one wrongful death claim if multiple family members file.
What if my loved one named an executor?
This is a great question. If your loved one created a will and named someone as their executor then a court may only allow the executor to bring forth a wrongful death lawsuit on behalf of the deceased.
Are there statutes of limitations for wrongful death lawsuits in AZ?
Yes, and you should speak with your attorney as soon as possible, especially if some time has passed after your loved one has died. The period of time between your loved one passing away and filing a claim will depend on the state you are in. Further, if a member of the government or government employee had anything to do with your loved one's passing, you may need to file some type of claim with the government within a certain period of time.
For more information on how Rispoli Law, PLLC can help you with your wrongful death lawsuit Phoenix, AZ law allows you to pursue, please call us now.