Wrongful Death Attorney Phoenix AZ
Overview of Wrongful Death Cases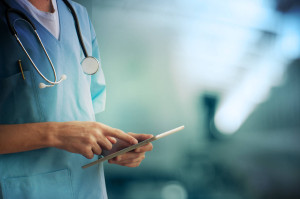 The unexpected death of a loved one due to an accident, misconduct, or negligence of another person can leave surviving family members feeling heartbroken and angry. If you are part of the remaining family unit or a primary beneficiary, you may be able to file a wrongful death lawsuit against the party at-fault for your loved one's death. A wrongful death attorney in Phoenix AZ from Rispoli Law, PLLC can be the guiding force you need to help you get through this emotionally turbulent time. Compensation won't bring your loved one back but it can pay for the residual medical bills and the income you can no longer count on. Call us today to speak with a wrongful death attorney who can review your case at no charge.
How Wrongful Death Happens
There are an unlimited number of scenarios in which a fatality may happen. Regardless of how it occured, a wrongful death attorney in Phoenix AZ from Rispoli Law, PLLC may be able to help your family. Some of the most common scenarios involving wrongful death include the following:
Motorcycle, car, commercial truck or airplane accidents
Medical malpractice or misdiagnosis
Birth injuries
Malfunctioning work machinery
Defective products
Work environment hazards or chemical exposure
Nursing home abuse and/or neglect
The Four Elements of Wrongful Death
By law, four elements of a wrongful death case lawsuit must be present in order for the case to withstand in court. A wrongful death attorney in Phoenix AZ from Rispoli Law, PLLC will need to determine if the following four elements are present and can be included in the lawsuit or claim:
Negligence: the victim's death was at least partially due to the negligence or carelessness of the defending party.
Breach of duty: the defendant owed a duty to the deceased and they failed because of their reckless behavior.
Causation: once breach of duty is proven, the plaintiff must show the correlation between the party's reckless behavior and the passing of their family member.
Damages: the passing of the relative resulted in a quantifiable amount of financial damages. Examples of these damages can include emergency visits, treatment expenses, costs for a funeral and burial ceremony, loss of income, loss of probable earnings, loss of companionship, loss of protection, in addition to any pain and suffering the deceased person experience before passing. These damages will be assigned a financial value by your wrongful death attorney in Phoenix AZ.
The Role of a Wrongful Death Attorney in Phoenix AZ from Rispoli Law, PLLC
A wrongful death attorney should be experienced with this type of legally complex and emotionally delicate case. A dedicated wrongful death attorney in Phoenix AZ from Rispoli Law, PLLC can help your family. We cannot imagine the anguish you are going through, and will do what we can to help you seek justice and financial compensation.
We understand that your motivation for filing a lawsuit against the offending party may not be about money. Many clients feel they cannot rest until the guilty party is held responsible for their actions and the pain they inflicted on a family. We can help you during this grieving process. Contact a wrongful death attorney Phoenix AZ families turn to from Rispoli Law, PLLC and request a free consultation.
There are multiple avenues for a medical provider to commit malpractice. Medical malpractice issues may include:
Surgical errors

Erroneous placement of surgical hardware or placement of inappropriate hardware

Failure to diagnose, misdiagnosis or delayed diagnosis of condition

Medication errors

Anesthesia errors

Birth injury, including negligent prenatal care

Hospital-related malpractice (emergency room errors, hospital-acquired infections, premature discharge from facility)

Radiology errors (failure to properly review x-ray, MRI, CT or PET imaging)

Nursing home abuse and neglect

Wrongful death caused by one or more of these issues listed above
You Don't Want a Handout, You Want Justice. We Know and We Will Help. Call us at (602) 412-5575.