Nurse Practitioner Lawyers Phoenix, AZ
Did a Nurse Practitioner Fail to Recognize Sepsis or Septic Shock During your Urgent or Emergent Care?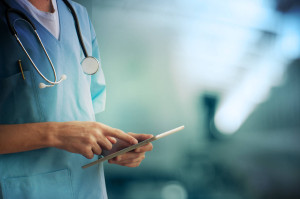 Sepsis is the result of a bacterial infection that has entered the bloodstream and caused a life-threatening condition. Sepsis progresses rapidly and as such early diagnosis and treatment is absolutely necessary.
The signs of sepsis include:
Elevated or Significantly Decreased White Blood Cell Count
Altered Level of Consciousness
Organ Failure including kidney failure, heart attacks, and liver damage
Death
There are many potential sources of infection such as:
Urinary Tract Infections:

 One of the most common bacterial infections is the urinary tract infection.  When a urinary tract infection goes untreated or affects the immunocompromised including the elderly it can quickly spread to the kidneys or bloodstream and create a dangerous infection.
Surgical Wound Infections:

In the days following surgery a patient is at risk for infection at the surgical site.  A failure to properly clean and bandage wounds may lead to increased surgical wound infections.  Warm, red, and opening surgical wounds give evidence of a surgical site source.

Post-Delivery Uterus Infections:

Women who have just delivered a baby have a period where they are at risk for uterine infections.  During this vulnerable time a new mother needs to have her at-risk status considered by their practitioner.  

Bed Sores:

 Nursing home patients and the bedridden frequently are not properly turned to avoid pressure ulcers from forming on their weight-bearing areas including their buttocks.

Diabetic Foot Ulcers:

 Diabetics have compromised immune systems that raises their changes of infection.  A common source of sepsis in diabetics is a chronic non-healing foot wound.
A nurse practitioner in the urgent care setting who fails to recognize the signs and symptoms the signs and symptoms of septic shock at your urgent care appointment should be held to account if you suffer an injury.  
Jury Awards $20 Million Dollars to the Family of a Woman Who Dies of Sepsis due to Nurse Practitioner's Negligence
http://www.startribune.com/jury-awards-20m-in-malpractice-case-for-woman-who-died-after-giving-birth/442132653/
A nurse practitioner at Abbott Northwestern Hospital in Minneapolis, Minnesota failed to recognize sepsis in a new mother in 2013.  The mother had delivered her baby and had been discharged to home. A few days later the mother returned with fever and nausea.  An emergency room nurse practitioner failed to recognize the signs and symptoms of sepsis and ignored lab values indicative of the severe infection that was taking place in her uterus.  The nurse discharged the patient back to home. Twelve hours later that patient returned to the hospital and died.
"While the nurse practitioner "chose not to diagnose the mother with sepsis" and determined that the new mother had a urinary tract infection, the suit read, although lab tests found no bacteria in the mother's urine, according to the suit. That same afternoon, her condition worsened. She lost consciousness and collapsed.
Back in the Abbott emergency room, "doctors promptly diagnosed the mother with severe sepsis and noted that she was 'critically ill,' " the suit said. After receiving antibiotics and undergoing "a total abdominal hysterectomy" in an effort to reverse the effects of the infection, the mother died two days after she collapsed.
The jury returned with a unanimous verdict for the plaintiff and awarded $20 million, the largest verdict in Minnesota medical malpractice awards history.  
If you or anyone you know has suffered an injury due to the failure of a nurse practitioner to diagnose them with sepsis or septic shock you too could be entitled to monetary compensation.  
Please contact the Rispoli Law Firm for help with your claim.