Medical Malpractice Lawsuit Settlements Attorney Phoenix AZ
Medical Malpractice Lawsuit Settlements Attorney Phoenix AZ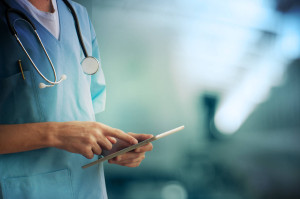 One of the most dangerous – and deadly – conditions a patient can develop is sepsis. Sepsis is also referred to as blood poisoning and is triggered when the body's immune system senses an infection and amplifies its reaction to fight the infection off. Sepsis can result in tissue damage, organ failure, and is often fatal. According to national statistics, more people die each year from sepsis than they do from AIDS, breast cancer, and prostate cancer combined. If you or a loved one developed sepsis, consider consulting with a medical malpractice lawsuit settlements attorney in Phoenix, Arizona
According to information provided by the Centers for Disease Control and Prevention (CDC), infections that affect the gut, kidney, lungs, and skin are often sepsis related. Approximately half of all sepsis cases are fatal. There are numerous ways a victim can contract sepsis, but it is often exasperated by medical malpractice.
The following acronym is a good way to remember the symptoms of a potential sepsis condition:
S – Shivering, fever, or feeling cold

E – Extreme pain or discomfort

P – Pale or discolored skin

S – Sleepiness, difficult to wake, confused

I – I feel like I might die

S – Shortness of breath
Patients who are increased risk of developing sepsis include:
Infants

Elderly patients (over 65)

Patients who have a weakened immune system

Patients who come to the hospital with an existing infection

Patients with open wounds

Patients with invasive medical devices
Unfortunately, many patients who have sepsis are misdiagnosed with one of the other conditions that mimic sepsis symptoms. Some of these misdiagnoses are:
Cystitis

Hypotension

Staph infection

Urinary tract infection

Sepsis by Malpractice
One of the most frequent ways a victim gets sepsis is when medical professionals fail to follow the standard of care all patients deserve. When medical staff fails to abide by required protocols, they put all patients in danger. Sepsis can be spread when a medical professional:
Fails to properly sanitize medical equipment

Fails to provide patients with clean beds

Fails to provide proper post-operative care

Fails to wash their hands properly

Makes surgical errors
Contact a Phoenix AZ Medical Malpractice Lawsuit Settlements Attorney Today
Are you a victim of sepsis caused by medical negligence? Arizona injury law allows victims to pursue financial compensation for the losses they have suffered due to the actions of medical staff. A Phoenix AZ medical malpractice lawsuit settlements attorney understand the overwhelming stress these types of mistakes can have on families and work diligently to obtain financial compensation because of the harm victims suffered when medical staff failed to provide the necessary medical treatment.
The legal team at Rispoli Law, PLLC has successfully represented many clients and their families who suffered serious injury or illness because of the negligence or carelessness of a doctor or other medical staff. Call our office to schedule a free case evaluation with a medical malpractice lawsuit settlement attorney Phoenix AZ clients recommend to find out how we can help.