Birth Injury Attorney Phoenix AZ
When You Need a Birth Injury Attorney Phoenix AZ Families Trust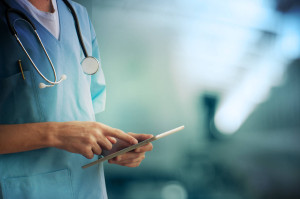 Maternal and infant death and injury rates are a concern to many, especially those who are starting a family. Unfortunately, every year in America a number of babies are injured during birth, sometimes fatally. Very often, these injuries and deaths are completely avoidable and are the result of medical malpractice. In these instances, a birth injury attorney in Phoenix AZ from Rispoli Law, PLLC can represent the family and seek justice from those responsible. With birth injuries come substantial medical bills and related costs. We may be able to negotiate a settlement that can recover those damages.
Birth injury law is a form of medical malpractice law that focuses on the work of an obstetrician and delivery team. It is a specialized area of law that not every birth injury attorney in Phoenix AZ is experienced with handling. However, Fred Rispoli of Rispoli Law, PLLC has the experience and knowledge required to make a difference in your family's life.
First, labor and delivery is not a medical condition -- it is a natural process that modern medicine can help make safer and easier.
Second, unlike traditional medical practice, birth involves two patients who may, at times, have competing medical interests -- the mother and the child.
Third, infants and new mothers are both very vulnerable patients.
Fourth, the risk of death or injury to an infant or a mother during delivery carries an incredibly high emotional toll.
Fred Rispoli of Rispoli Law, PLLC is a birth injury attorney in Phoenix AZ who understands the complicated and unique nature of birth injury law. Birth injury law shares similarities with more general medical malpractice law, but also contains its own nuances that require specialized knowledge. For example, Fred Rispoli of Rispoli Law, PLLC uses the following skills and expertise when representing clients in birth injury cases:
Knowledge about birth and birth injuries. Fred Rispoli of Rispoli Law, PLLC is very familiar with birth-related injuries and is able to analyze medical malpractice cases based on a review of the facts. He has an excellent sense of where things might have gone wrong. A skilled birth injury attorney in Phoenix AZ, Fred Rispoli leverages his experience to provide the guidance your family needs. When needed, he will confer with his network of medical professionals who can review your claim. Our legal team will make a careful consideration of whether or not the treatment provided to your baby was within the standard of care. Learn about Early Signs That a Baby Suffered a Brain Injury At Birth.
Empathy, compassion, and patience. Fred Rispoli of Rispoli Law, PLLC understands the seemingly impossible emotional task of pursuing a birth injury medical malpractice claim. He realizes that families may already be stretched thin financially with mounting medical bills. If this scenario describes your family's situation, you will need a positive outcome for your claim as quickly as possible. An experienced birth injury attorney in Phoenix AZ such as Fred Rispoli of Rispoli Law, PLLC will make every effort to negotiate a substantial settlement from those responsible for hurting your child.
Call Rispoli Law, PLLC today to schedule an initial consultation regarding your birth injury claim. Do not delay seeking the representation that you and your child deserve. Call Rispoli Law, PLLC to speak with a caring and compassionate birth injury attorney Phoenix AZ parents turn to in their time of need.
You Don't Want a Handout, You Want Justice. We Know and We Will Help. Call us at (602) 412-5575.