Are there government services available for babies born with a birth injury?
Medical Malpractice Lawyer Phoenix AZ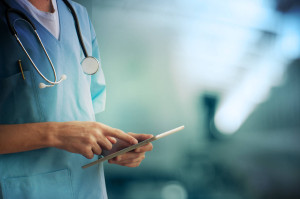 Raising a child with a birth injury is not easy, especially when long term disabilities are a factor. The U.S. government has created a broad range of programs and services that are available for children with special needs. These programs give families the ability to receive extra assistance with care related to finances, medical treatment, and education. Even if you are considering legal action, such as filing a medical malpractice claim with assistance from a medical malpractice lawyer in Phoenix AZ, you may be eligible for government aid. After a free consultation with our knowledgeable medical malpractice lawyer at Rispoli Law, PLLC, you can learn more about your legal options.

Medical Care
The Children's Health Insurance Program and Medicaid are federal insurance programs that are available to parents or guardians who meet specific guidelines. Each state has its own guidelines; however, the programs are available regardless of whether or not the child is disabled and lives in Phoenix AZ.
Early Intervention Programs (EIP) are also available for some children under the age of 3. These programs can be beneficial for children up to 3 years of age. This is an important time in their life; however, because children who are affected by a birth injury tend to visit a doctor more frequently, the EIPs can be particularly of interest to parents. If you pursue an injury claim or a lawsuit against the negligent medical provider who caused your child's injury, your medical malpractice lawyer can provide guidance as to whether or not it might disqualify you from these programs.

Social Security Benefits
Children with birth injuries may be eligible for Supplemental Security Income (SSI) through the Social Security Administration. In addition to pursuing legal action with the help of a medical malpractice lawyer in Phoenix AZ. There are eligibility requirements to recover payments that can help parents to care for their child. In general, the following disabilities are covered:
Cerebral palsy

Down's syndrome

Muscular dystrophy

Major intellectual disorders that affect a child over 7 years

Low birth weight (less than two pounds, ten ounces)

Complete and permanent blindness or deafness
To receive SSI, the child also cannot earn more than $1,070 per month. Unless they are named in a trust, this is usually not an issue, though your medical malpractice lawyer in Phoenix AZ should be able to confirm this for you. The disability must be a recognized physical and/or mental disorder marked by serious limitations, be expected to last for at least one year, or is likely fatal.

Educational Programs
Children with disabilities will be able to attend state paid services through the The Individuals with Disabilities Education Act (IDEA). At this time there are at least six million children who receive these services which are customized to the needs of the child. To receive educational benefits under the IDEA, a child must have a minimum of one of the following:
A visual and.or hearing impairment

Severe behavioral, emotional, or mental disturbances

An intellectual or cognitive disability

Speech impairment

Autism

Traumatic brain injury

Certain learning disabilities

Health and/or orthopedic impairments

Certain birth injuries
Transportation to and from school, physical therapy, speech therapy, occupational therapy, and other programs may also be available to the child. Talk to your medical malpractice lawyer in Phoenix AZ about how eligibility might be affected if you were to receive a settlement as a result of a claim or lawsuit.

Would you like to know more about special services and programs available to your child?
If your child was injured at birth and has suffered from a birth injury that will have long term repercussions, it is important to learn about all of your legal rights and options as well as any government programs for which you might qualify.
To discuss your legal options with a medical malpractice lawyer Phoenix AZ families turn to for help, call Rispoli Law, PLLC today for a free consultation.