Pressure Sore Lawyer Phoenix AZ
When You Should Turn to a Pressure Sore Lawyer Phoenix AZ Offers for Help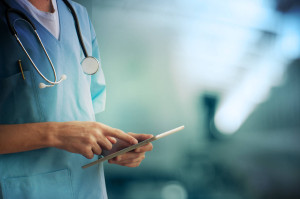 When You Should Turn to a Pressure Sore Lawyer Phoenix AZ Offers for Help
On behalf of an elderly loved one, you may have already realized you need to talk to a pressure sore lawyer in Phoenix. As family members age, we aren't always able to care for them without help. Sometimes that help comes in the form of a nursing home, healthcare facility, or in-home care. But some of these facilities are less reputable than others. Some of these facilities do more harm to your loved one than good. It's not your fault but you should take action.
If your parent was abused or neglected while in the care of a healthcare facility, call us at Rispoli Law immediately to speak with an experienced attorney. We can provide you with a no-cost, no-obligation consultation with a pressure sore lawyer. If your elder suffered pressure sores while in a nursing home or hospital, we may be able to help your family get justice.
Pressure sores are serious
There are many medical terms that sound terrible. Pressure sores don't sound that bad but, in reality, are very serious, especially for elderly loved ones.
Pressure sores start as a tender area on the body. That quickly changes to pain because the sore begins to open up. If untreated for a period of time, the pressure sore can open so much that bone becomes exposed.
Not only does this create a medical and health issue for the pressure sore itself, but it can lead to other issues. Because there is a hole that has opened, infection can quickly enter and spread through the body. This can also lead to depression.
Pressure sores create a snowball effect of medical problems. Consulting with a pressure sore lawyer Phoenix AZ will give you peace of mind that your loved one is being taken care of properly and this won't happen to anyone else.
How Pressure Sores Can Develop
When a person is unable to move positions while in bed, trained staff are required to monitor the person and move them periodically. If they allow the person to stay in the same position for too long, pressure sores can develop. The sores are large wounds that are painful and if left untreated, can become infected and develop further complications. In the most devastating cases, it can cause death. When pressure sores that develop could have been prevented, those responsible for the patient's care can be held liable with the help of a pressure sore lawyer in Phoenix. A financial settlement can provide your family with the ability to provide your elder with the medical treatment they deserve. If the pressure sore fatally injured your loved one, a pressure sore lawyer can file a wrongful death suit on your behalf. A successful suit can punish the offenders and make an example that mistreating people in their care is not acceptable. In this way, you may be able to help prevent them from hurting other people in the future.
The Four Stages of Pressure Sores
Pressure sores should never be allowed to develop, as even minor cases are detrimental to the health and welfare of the patient. When left untreated, they can become increasingly serious. As a pressure sore lawyer in Phoenix from Rispoli Law can tell you from experience with these types of cases, there are four main stages of pressure sore development.
Stage One: the skin's outermost surface shows irritation.

Stage Two: shallow craters and blisters develop on the outer layer of skin as it begins to die.

Stage Three: open and bleeding wounds appear as the skin's deeper layers become affected.

Stage Four: the muscles and bone become exposed in this most severe stage of pressure sores.
Treatment
Pressure sores are generally caused because a person doesn't move for an extended period of time. If your loved one is cared for by a medical professional either at home or in a nursing home, pressure sores are a sign of neglect.
The medical professionals should be helping your loved one move several times per day. If they're not, that is medical neglect.
It's easy to prevent pressure sores. You simply need to make sure your loved one is getting the attention they deserve. Even if a pressure sore develops, it can be quickly treated when caught right away. Some simple cream and attention to movement will help.
But if a pressure sore has been festering, it can be challenging and complex to remove. In this case, treatment may involve:
Caring for the wound

Removing dead tissue

Surgery

Antibiotics

Pain management
Do I really need a lawyer?
Yes. Your loved one is in a frail state and you trusted the medical professional or facility to provide your loved one with adequate care and attention. They have failed to do so.
At Rispoli Law, we have the experience you need to help your loved one heal and to get them the compensation they deserve to pay for their medical expenses to get better. Our team will work closely with you taking on the legal demands while you focus on caring for your loved one.
We can help you get compensation that can include:
Medical costs

Surgery

Transfer to a new facility

Pain and suffering

Counseling
Contact a Pressure Sore Lawyer Phoenix AZ Families Trust
At Rispoli Law we have years of experience protecting the rights of victims in our community. We have the skills and resources needed to handle the most complex medical malpractice cases and may be able to help you as well. If your loved one suffered from a pressure sore, your family may be eligible to seek compensation from those responsible. Do not delay or you will risk missing the statute of limitations deadline in cases like these. Call our office today to speak with a pressure sore lawyer in Phoenix during a complimentary claim review.
Selecting a pressure sore lawyer in Phoenix AZ is a personal choice. Contact us today and let us show you why your choice should be Rispoli Law.
Client Review

"I used to work with Fred Rispoli at a large, global law firm before he opened his own practice. Fred worked for our corporate clients with diligence and integrity. Although he now focuses his representation on helping injured individuals, I know he brings the same compassion to his personal injury cases. I would highly recommend him."
Keith Woffinden

There are multiple avenues for a medical provider to commit malpractice. Medical malpractice issues may include:
Surgical errors

Erroneous placement of surgical hardware or placement of inappropriate hardware

Failure to diagnose, misdiagnosis or delayed diagnosis of condition

Medication errors

Anesthesia errors

Birth injury, including negligent prenatal care

Hospital-related malpractice (emergency room errors, hospital-acquired infections, premature discharge from facility)

Radiology errors (failure to properly review x-ray, MRI, CT or PET imaging)

Nursing home abuse and neglect

Wrongful death caused by one or more of these issues listed above
You Don't Want a Handout, You Want Justice. We Know and We Will Help. Call us at (888) 710-8383.