Birth Injury Lawyer Phoenix AZ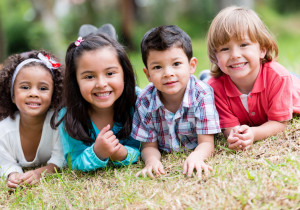 A new child is a gift. Every parent is excited at the prospect of welcoming their new child into the world and their life. They have visions of teaching their child to walk, how to ride a bike, how to dance, and how to make new friends in school.
Not every birth results in these scenarios, though. Unfortunately, some children are welcomed into the world with an injury through no fault of their own or their parents. Many parents are shocked and in disbelief. How did this happen? What do we do now?
Expenses
If your child was recently born with a preventable birth injury, you likely have many expenses coming up. You probably haven't thought of all of them — and that's understandable. Many people think of the obvious expenses of having a new baby, but might not know how to account for expenses resulting from a baby with a birth injury. Some long-term expenses of birth injuries include:
Ongoing medical expenses

Physical therapy

Home renovations

Vehicle renovations

Pain and suffering

Loss of companionship

Lost wages
Depending on the severity of the injury your newborn suffered, you could encounter some or all of the above expenses. The experienced birth injury lawyers at Rispoli & Borneo, P.C. have helped clients just like you and your baby. We know how important it is for you to recover compensation that will cover your expenses. You shouldn't have to worry about how you're going to pay for the changes in your life — you need to focus on your family. When you work with a birth injury lawyer in Phoenix AZ, you might decide that filing a claim for compensation is the best way to do this.
Protect Your Rights With a Birth Injury Lawyer
Now is the time to protect your rights and your child's rights. While it may seem untimely, you need to make sure your new child and your family are properly cared for in the future. The emotional burden is probably stressful on its own, but add on the financial burdens, and you can quickly become overwhelmed.
That's where a birth injury lawyer can step in. At Rispoli & Borneo, P.C., we have the skill and the experience required to help our clients recover monetary losses. Without vigorous representation on your side, you risk losing some of the money that you may be entitled to through a settlement.
By acting quickly, you ensure you don't miss any deadlines to file a suit. The majority of birth injuries are subject to the statute of limitations, which gives injured victims (or their families) a certain amount of time to file a claim.
Contact Rispoli & Borneo, P.C.
The experienced attorneys of Rispoli & Borneo, P.C. have been helping clients just like you since we opened our firm in 1994. We offer free consultations to any new clients who wish to meet with a birth injury lawyer Phoenix AZ can provide. This allows our team to learn more about your situation and discuss possible legal options with you. Contact us today for more information.