How Does a Family Get Justice for a Loved One with a Wrongful Death Lawsuit?
Wrongful Death Lawyer Phoenix AZ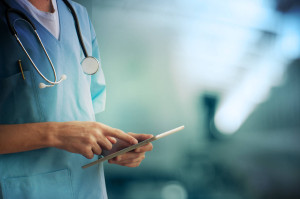 A wrongful death lawsuit can be filed against a person or party for behavior that directly caused the otherwise avoidable death of another person. The at-fault party's action(s) might have been intentional or due to their negligence or carelessness. At Rispoli Law, PLLC, our wrongful death lawyer in Phoenix AZ has seen a wide range of circumstances under which a family chose to pursue civil litigation to get justice on behalf of their loved one.
Surviving family members of the deceased often have a compelling need to seek justice for their loved one who was taken away from them too soon. The death of their loved one is painful enough for family members but when the loss could have, and should have been avoided, it can be overwhelming. As a result, family members may become angry, confused and want to see the offender held responsible for their behavior. A wrongful death suit can be an effective vehicle for punishing the guilty party. In addition, a settlement can pay for the medical bills, funeral services, and other damages with which the surviving family members are burdened. Our wrongful death lawyer in Phoenix AZ can meet with you at no charge to help you determine if a lawsuit is the right action to take.
Below, we have answered a series of questions that surviving family members may have when it comes to filing a lawsuit with the help of a wrongful death lawyer in Phoenix AZ.
When might a wrongful death lawsuit be appropriate?
Surviving family members may be eligible to file a wrongful death lawsuit for a multitude of situations. The most common ways that a wrongful death occurs are due to intent, medical malpractice, car accidents, and workplace hazards. At Rispoli Law, PLLC, our wrongful death lawyer in Phoenix AZ is available to review a family's circumstances during a free consultation to help them decide what action to take. Here are specific examples of situations that may be grounds for a wrongful death lawsuit:
A doctor prescribed the incorrect dosage or type of medication, and the patient died as a result

A birth injury that occurred due to negligence of medical staff or the doctor caused the death of a newborn.

A workplace hazard or accident led to an immediate death, or the worker eventually succumbed due to a work injury.

A negligent or reckless driver caused a car accident which killed the other driver through no fault of the deceased's.
Who can sue for a wrongful death?
A designated family member or legal representative may be able to file a wrongful death lawsuit. In most cases, it is the surviving spouse, next of kin, or estate representative who can seek legal action for the person's wrongful death. After a review of your case, our wrongful death lawyer in Phoenix AZ can tell you who might qualify to pursue legal action.
Are wrongful death lawsuits civil or criminal?
Wrongful death lawsuits are litigated in civil courts, but that does mean the party responsible for the death is necessarily exempt from facing criminal charges for their actions. It is possible for the wrongful party to face civil and criminal repercussions. Talk to our wrongful death lawyer in Phoenix AZ to learn if this might apply in your case.
Can a surviving family member sue for pain and suffering of the deceased?
Yes, it may be possible to seek retribution for the deceased's pain and suffering prior to their death. It will depend on the circumstances surrounding the incident and other details.
If you lost a loved one due to another's actions, call us at Rispoli Law, PLLC for a free consultation with a wrongful death lawyer Phoenix AZ residents turn to for help.