Best Wrongful Death Lawyers Near Me (Phoenix AZ)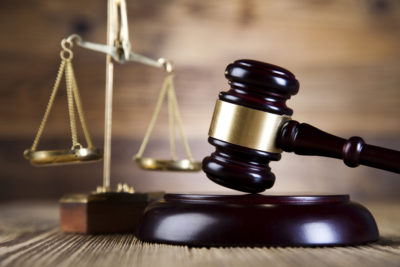 Best Wrongful Death Lawyers Near Me (Phoenix AZ)

What Must Be Proven in a Wrongful Death Case
Finding out that your loved one has passed away before their time because another party was irresponsible, can be completely devastating. Surviving family members may be filled with anger, confusion, and a strong yearning to obtain justice for what happened. There are many situations in which a wrongful death may occur, such as in medical malpractice, a slip and fall accident, construction accident, or car crash. Anyone who is currently grieving the loss of a family member due to a wrongful death, is urged to consult with an attorney who represents families in sensitive cases like these.

If you are asking yourself "how can I find the best wrongful death lawyers near me (Phoenix AZ)?", look no further than Rispoli Law, PLLC. 


What has to be proven to succeed in a wrongful death case?


Surviving family members are advised to get legal representation as they prepare for a wrongful death lawsuit against the offending party. The entity that may be at least partially responsible for the death can include an individual, company, hospital, doctor, driver, or anyone else who had a hand in the tragic accident.

The death must have directed resulted from the questionable incident
It must be proven with evidence that the death was caused by the carelessness of the defendant
It must be proven that the death has affected the surviving family members
The death must have led to financial difficulty for the survivors
You might wonder about your question, "Where are the best wrongful death lawyers near me (Phoenix AZ)?", and you may not know where to turn. Rest assured, you can call Rispoli Law, PLLC for immediate advice.


How can an attorney help our family during this time?


Your attorney can help your family prove in court that all of the elements listed above are true for the fatal accident. Your attorney may investigate the cause of death and contributing factors, assisting in uncovering useful evidence to be used against the defendant. Witnesses, police reports, photographs, video, medical documentation, and expert assessments are going to be crucial in proving fault.


What if my loved one died in a car accident?


While car accidents happen frequently and many victims may succumb to their injuries, if the driver was being particularly reckless then it can be grounds for a wrongful death lawsuit. If you suspect that the other driver was purposefully driving with disregard for the safety of others, then you must meet with a wrongful death lawyer in Phoenix, AZ as soon as possible for a consultation.


My loved one was being treated for an illness, could it be the doctor's fault?


Medical malpractice can happen when a doctor, nurse, medical support personnel, or the facility in general had done something which led to harm of a patient. Simply receiving a poor diagnosis is not sufficient enough to prove that medical malpractice occurred. The doctor offering care must have made an error or oversight that another medical professional would not have done under similar circumstances and with similar education.


Can I just file a complaint with the hospital directly?


Medical malpractice cases can be very complex, since medical facilities may do whatever they can to avoid paying in an expensive settlement. Surviving family members may be tempted to file a complaint directly with the hospital, but unfortunately, this may only give them time to destroy evidence or make it difficult for you to obtain the documentation you need. It is in your best interest to talk with an attorney first.


How Can I Find the Best Wrongful Death Lawyers Near Me (Phoenix AZ)?


When you want to know the answer to "How to find the best wrongful death lawyers near me (Phoenix AZ)?", consider these tips:

Look online for reviews of the best wrongful death lawyers in Phoenix
Take a look at the lawyers' website to see if they handle wrongful death cases
Call the prospective firm, such as Rispoli Law, PLLC, to speak directly with the lawyers
Now that you have some better information about your question: " How can I find the best wrongful death lawyers near me (Phoenix AZ)?", its time to take action and call Rispoli Law, PLLC now.