Wrongful Death Lawsuits in Drunk Driving Crashes
Wrongful Death Attorney Phoenix AZ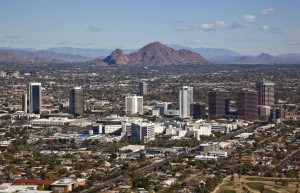 Many people enjoy going out or getting together with family or friends. It is common for alcohol to be served at many of these events. But far too often, a fun night out quickly turns into tragedy when a driver makes the decision to drive even though they have been drinking and despite the strict drunk driving laws many states have enacted.
And as the national statistics show, that decision often turns into a fatal one. There are more than 10,000 people killed each year in alcohol-related crashes. That comes out to 28 victims per day that are killed. Twenty-eight families every day who lose their loved one because a person drives drunk.
At Rispoli Law, PLLC, we have successfully represented many families who have lost loved ones in drunk driving accidents. Each Phoenix AZ wrongful death attorney understands the devastation that families suffer, not only emotionally but financially. And although there is no amount of money that can make up for the horrific death of a loved one, a wrongful death lawsuit not only provides the family with financial compensation for their losses, but also allows the family a form of justice in the civil court system, especially if there is an unsatisfactory resolution in the criminal court system.
In a wrongful death lawsuit, families can pursue damages against the driver who is responsible for the crash. Some of the losses that can be sought in a lawsuit of this type include:
       All medical expenses incurred for any life-saving attempts for the victim. These expenses can include ambulance transport, emergency room treatment, surgeries, medications, hospital stay, and more

       Funeral and burial costs

       Emotional anguish the family has suffered due to the loss of their loved one

       Loss of the victim's financial support. This is usually calculated up to the age the victim would have retired at. This also includes benefits the victim would have provided for their family, including health insurance and pension fund

       Loss of emotional support and companionship the victim provided

       Loss of services the victim provided (such as childcare if the victim was a stay-at-home parent)
Along with these financial losses and emotional losses, the at-fault driver can also be ordered to pay the family punitive damages, as well. The purpose of punitive damages is to punish the driver for their behavior, as well as let society know that the decision to drink and drive will not be tolerated.
Contact Rispoli Law, PLLC Today
If you have lost a loved one in a drunk driving accident, contact Rispoli Law, PLLC right away to set up a free consultation with a wrongful death attorney Phoenix AZ clients recommend. Even if there have been criminal charges filed against the driver who was responsible, it is important to keep in mind that not only are these two separate actions, but there is also the statute of limitations over how long survivors have to file the lawsuit. Once that time has passed, the lawsuit will likely be dismissed on the grounds that the statute of limitation has expired.