Substantial Damages in Wrongful Death Lawsuit Phoenix AZ
Substantial Damages in Wrongful Death Lawsuit Phoenix AZ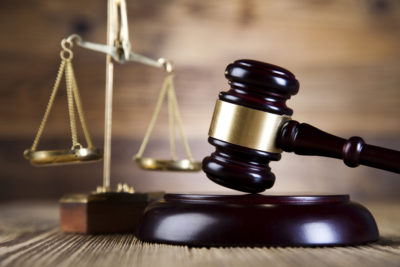 Experiencing substantial damages in wrongful death lawsuit Phoenix AZ cases, calls for the assistance of Rispoli Law, PLLC. It can be incredibly devastating to lose a loved one. Often, such an unexpected passing of a loved one can be shocking. With such a loss, we know that you will likely never be the same again. Grief can be all-consuming, making such a loss challenging to move forward from. When facing substantial damages, you may consider our lawyer to guide you in gathering evidence to pursue a wrongful death lawsuit in Phoenix, Arizona. At Rispoli Law, PLLC, our team can assist you in taking legal action. We know that you will have many questions when facing substantial damages. Our Phoenix AZ lawyer can answer your questions and weigh whether a wrongful death lawsuit is in your best interest by reviewing your case and the substantial damages you have suffered.
What are the common types of wrongful death cases?
If someone has passed away due to another person's negligent or intentional acts, you may consider pursuing a wrongful death lawsuit. When substantial damages have resulted, our Phoenix AZ lawyer shares that legal action may be in your best interest. The following, are common types of wrongful death cases:
Medical Malpractice
Trucking Accidents
Motor Vehicle Accidents
Product Liability Cases
Work-Related Accidents
The losses following a wrongful death can result in substantial damages resulting in financial loss, exorbitant medical expenses, and more.
How will I know that I've experienced substantial damages, and a wrongful death lawsuit in Phoenix AZ may be appropriate?
Wrongful death cases can be incredibly complicated, especially for someone who is not well versed in this form of litigation. When substantial damages have resulted, our Phoenix, AZ lawyer may recommend a wrongful death lawsuit. We can help families determine whether taking legal action is the best way to move forward by carefully reviewing your case.
Why would the family consider taking legal action after losing a loved one?
It can feel completely overwhelming to consider taking legal action. When grieving a loss, the prospect of moving forward may leave you wondering what to do next or who to turn to. Sometimes, the families of victims may not consider legal action because they don't realize they have a case or don't want to bother with the legal process. Substantial damages and more are reasons our Phoenix AZ lawyer may recommend moving forward with a wrongful death lawsuit:
Your loved one's death was the result of negligent or intentional actions
Damages have incurred that include:

Funeral Expenses
Medical Bills
Benefit Losses
Pain and Suffering
Punitive Damages
+More
While you may be unsure of whether you should take action, the impact on your family is sure to be significant. Contact Rispoli Law, PLLC as soon as possible.
Who has the ability to take legal action in a Phoenix AZ wrongful death lawsuit when substantial damages have resulted?
A designated beneficiary will need to take action when it comes to pursuing a wrongful death case or insurance claim. This will be someone identified either by the court or in a person's estate plan as the designated beneficiary. Our wrongful death lawyer in Phoenix AZ shares that a designated beneficiary can take legal action on behalf of the victim's family.
Rispoli Law, PLLC
Unexpectedly losing someone close to you can be incredibly devastating. It can be especially challenging when the death of a loved one comes at the hands of a negligent person or party. It would be best to have someone who will stand by your side during one of the most trying times. At Rispoli Law, PLLC, we know that substantial damages may have resulted, which is why pursuing a wrongful death lawsuit with our Phoenix Arizona team may be in your best interest.