Nursing Home Neglect Lawyer Tucson AZ
Nursing Home Neglect Lawyer Tucson, AZ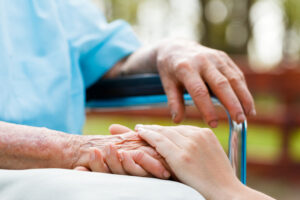 If you have recently discovered that your loved one has been neglected in a nursing home, please do not delay in calling a nursing home neglect lawyer Tucson, AZ knows and trusts. For years, Rispoli Law, PLLC has been helping neglected elders and their family members recover monetary damages for their losses. For a case review now, please call Rispoli Law, PLLC. 
We believe no one should be mistreated, especially elderly men and women. These people deserve to be treated with integrity and respect. At no time should they have to face any degree of neglect. If you believe this is going on, or you have proof, a nursing home abuse lawyer Tucson, AZ trusts should be consulted.
Get to Know Rispoli Law, PLLC
Rispoli Law, PLLC is the kind of Tucson, AZ nursing home neglect lawyer that families have been turning to for decades. Our firm is known for our zealous approach to every case, dedication to clients, and honesty. By choosing to work with our firm, you can feel confident in knowing your case will be thoroughly examined, well researched, and structured in a strategic way. Our diligence has enabled us to recover millions of dollars in damages. In addition to our knowledge and experience that we offer our clients, we can provide the emotional support that is often needed, and can act as a backbone to many of the hurdles that can arise throughout the process. 
Nursing home neglect is unacceptable. If this has happened to your loved ones, we would like to help you get justice. Regardless of what "proof" you may have, or whether you just feel that something is not right, a Tuscon, Arizona nursing home neglect lawyer should be sought for legal advice.
Abuse and Neglect in an Arizona Nursing Home
Neglect and abuse in any assisted living home, including a nursing home, can take a number of forms. Sometimes it is more noticeable than others. If you are the loved one of someone who is in a nursing home, it is important that you consider the following:
Visit your loved one regularly
Pay attention to their behavior, appearance, and overall emotional state
Notice the cleanliness of the environment
Pay attention to the hygiene of your loved one
If you feel like something isn't right, or you are being told by your loved one (or someone else), that neglect or abuse is occurring, you might want to do the following:
Make notes about what has happened
Take pictures of any potential evidence or injuries
Ask the nursing home to review the medical records and make copies
Talk with the Director or Manager of the facility about the incident
File a complaint with the facility
File a complaint with your local Ombudsman or state department
If you have any questions about the process or you don't understand something, you can, and should, call a nursing home neglect lawyer in Tucson, AZ.
Types of Abuse
Physical Abuse – This can include any type of injury or harm such as pinching, hitting, undue restraint, force feeding, and more.
Mental Abuse – This can be difficult to detect, but may include threats, insults, yelling, verbal abuse, or emotional manipulation. 
Neglect – Neglect can include situations that result from poor training, understaffing, failure to feed or hydrate, failure to medicate, failure to treat, poor hygiene, and more. 
Sexual Abuse – When an elderly person is forced into any kind of sexual activity that is against their will, it may be considered sexual abuse. This can be difficult to identify; however, bruising or bleeding on or near the genitals, the development of STDs, or odd behavior are some basic signs. 
If you believe your loved one has been neglected or abused, please call a nursing home neglect lawyer in Tucson, AZ now.