Nursing Home Abuse Lawyer Tucson, AZ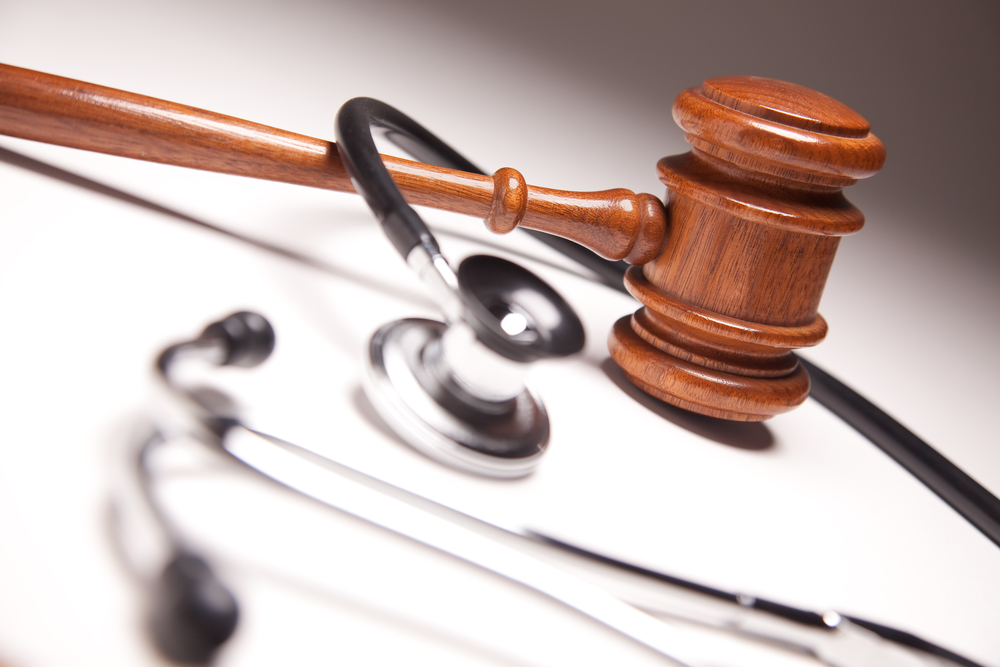 Nursing Home Abuse Lawyer Tucson, AZ

A nursing home abuse lawyer Tucson, AZ residents rely on from Rispoli Law, PLLC, should seek legal guidance when anyone suspects such a horrendous act as nursing home abuse has occurred. Families who place a loved one in an assisted living facility, or nursing home, have a right to expect he or she will be treated with respect and dignity. They also have the right to expect proper care and treatment.
As many Americans age, or become diagnosed with a medical condition that requires ongoing care, there is an increasing concern about their vulnerability when living in a nursing home. Across the country, and in Tucson, Arizona, our nursing home abuse lawyer shares that nursing home abuse and neglect affects many elders, as well as their family members.
Nursing Home Abuse and Neglect
Neglect and abuse inflicted on elderly or disabled residents living in a care facility has become an increasing problem. Despite federal regulations and safeguards, reports of incidents are filed every single day. Unfortunately, many of the neglected and abused were fearful about telling someone, or worse, were unaware they were a victim. As such, the abuse or neglect often took place for a prolonged period before it was discovered.
To make matters worse, because of the laws, policies, guidelines, and arbitration agreements that are typically involved in these matters, filing a claim for compensation is often difficult. A nursing home lawyer Tucson, AZ family members trusts will almost certainly be needed.
A compassionate, knowledgeable, and competent lawyer from Rispoli Law, PLLC can help victims of abuse and their families recover compensation from those who may be liable. If you or someone you know has fallen victim to a nursing home or its staff and would like to recover compensation for abuse or neglect, please call us right now.
Signs of Mistreatment
The signs of abuse and neglect in a nursing home can be disguised by those who may be responsible for the heinous actions. Our Tucson, AZ nursing home abuse lawyer wants you to know that this is particularly true when the victim is unable to communicate or feels intimidated by the offender. In general, abuse or neglect in assisted living facilities is almost always uncovered by loved ones. Therefore, it is crucial to be able to recognize the signs of abuse and neglect. Some of these include:
The development of bedsores
Failure to treat bedsores (or other medical conditions)
Dehydration
Malnutrition
Misdiagnosis
Falls, especially on multiple occasions
Unsafe hazards
Strangulation (from bed sheets, bed rails, etc.)
Chemical restraint
Over-medicating
A noticeable change in appearance
Extreme weight loss
Unexplainable injuries
Prolonged depression
Emotional withdrawal
Physical Abuse
A nursing home abuse lawyer Tucson, AZ residents trust understands that it can be painful even to imagine your elderly loved one is being physically abused while in the nursing home. If you observe peculiar bruises, wounds, marks, or other signs of mistreatment that your loved one and staff cannot explain, then it's time to speak with an attorney. Even if the staff does have a reason for certain physical wounds, it may be worth having someone do a deeper investigation to see if something awful may be going on behind closed doors. Physical abuse is often inflicted by the caregiving staff, and may include:
Punching or hitting
Kicking
Pinching
Choking
Burning
Using drugs inappropriately
Our nursing home abuse lawyer in Tucson, AZ knows that upon seeing the signs of physical abuse, you may be confused, angry, and unsure how to respond to ensure your loved one is safe. You may also worry that reporting your suspicions may mean that your senior relative endures even worsened treatment. You can rest assured that your case is in good hands with a nursing home abuse lawyer Tucson, AZ families can depend on at Rispoli Law, PLLC. We can act promptly and strategically to see that your loved one is safe and that the facility is held responsible for the abuse.
Emotional Abuse
As your nursing home abuse lawyer Tucson, AZ families rely on may tell you during a consultation, mistreatment isn't always physical; it can be emotional too. And, when a resident is emotionally or mentally abused, it can be harder to observe. Emotional abuse is defined as someone intentionally subjecting a vulnerable adult to harassment or threats, by using behavior such as intimidation, fear, humiliation, agitation, confusion, degradation, or other methods of inflicting emotional distress. Our Tucson, AZ nursing home abuse lawyer shares that, if your loved one is exhibiting any of these behaviors, they may be enduring emotional abuse and are afraid to speak up about it:
Change in personality
Withdrawing from family members
Mood swings
Not wanting to be helped by specific caregivers
Being quiet when in the presence of certain staff
Refusing to take medication
Sexual Abuse
Nonconsensual sexual contact between nursing home caregivers and senior residents is considered abusive. Residents may even become abusive towards other residents, which should also be reported and handled promptly with help from a Tucson, AZ nursing home abuse lawyer at Rispoli Law, PLLC. Sexual abuse is particularly troubling because most vulnerable residents may not be able to defend or speak up for themselves due to a physical or mental impairment. Sexual abuse may not always entail physical interactions, either. Abuse can include a caregiver forcing a resident to watch pornographic material, or engaging in sexual acts with another person while in the presence of a resident.
Financial Exploitation
Caregivers who are in a position of power and have access to a resident's financial information may take advantage by transferring money to themselves, making online purchases, pulling money out from an ATM, or performing other transactions under the resident's name. Our Tucson, AZ nursing home abuse lawyer recommends that you regularly review your loved one's bank accounts to prevent or identify financial exploitation. Look for signs such as buying items that are of no use or interest to them, or transactions that they could not have done themselves due to being in the nursing home.
Contact Rispoli Law, PLLC Today
Monitoring and reporting anything that appears to be a form of inconsistent treatment, abuse, or neglect is essential. By doing so, the lives of your loved ones, and other residents could be saved. It must also be understood that abuse and neglect does not have to come in physical forms. Instead, a resident can be emotionally abused or financially exploited. Our nursing home abuse lawyer in Tucson, AZ encourages you to look for signs such as depression, excessive crying, or rocking back and forth, and missing valuables or items. These are just a few examples of warning signs for nursing home abuse.
If you or someone you know is being neglected or abused in a nursing home, please call Rispoli Law, PLLC today to speak with a leading nursing home abuse lawyer Tucson, AZ families can count on for further advice and guidance.
Frequently Asked Questions Regarding Nursing Home Abuse
Deciding to place your loved one in a nursing home is something that no person takes lightly. It can be challenging to come to terms with the idea that an institution, like a nursing home, will be caring for your elderly loved one. When you put the responsibility into another person or facility to care for your loved one, there is a chance that they could experience nursing home abuse. If your loved one has experienced abuse, our Tucson, AZ nursing home abuse lawyer from Rispoli Law, PLLC, knows that you will have a variety of questions over how best to move forward:
If I suspect nursing home abuse, what steps should I take?
If you suspect nursing home abuse, the well being of your elderly loved one depends on it. Knowing the signs of abuse is essential; if you believe something is wrong, you must act immediately. Here are some steps our Tucson, AZ nursing home abuse lawyer can help you take if you suspect abuse:
In the event of an emergency, ensure that your loved one receives medical treatment immediately.
If you have a concern or the nursing home doesn't address the issue, remove your loved one from the nursing home as soon as possible.
Gather as much evidence as possible should you take legal action.
Contact our nursing home abuse lawyer in Tucson, AZ, so that they can protect your loved one's rights.
What types of damages might I be able to obtain compensation for?
It may be possible to obtain damages for the damages that your loved one has suffered. Your lawyer may be able to help you take action. Damages for nursing home abuse may include:
Pain and Suffering
Medical Expenses
Emotional Suffering
Quality of Life
What kinds of evidence will help to prove my claim?
Right from the start, you will need to speak with a nursing home abuse lawyer in Tucson, AZ, so they can begin advising you about the evidence needed to support your loved one. Evidence plays a crucial role in ensuring that you can prove negligence in your case. Rispoli Law, PLLC can assist in gather evidence that includes:
Photographs of Injuries
Medical Bills and Documentation
Witness Testimony
Patient's Account
Charts from the Nursing Home
Will my case require that my loved one testify in court?
We understand why this may be a worry of yours, especially when you are protecting a vulnerable abuse who may have succumbed to abuse. Our Tucson, AZ nursing home abuse lawyer will share with you that there may be a few options depending upon your case. Settling out of court may be a way to avoid testimony in court. However, in some cases, they may have to endure a deposition, which is a less formal process. Should we recommend that you pursue a lawsuit for damages, your loved one may be required to testify.
How long will it take to resolve a nursing home abuse case?
This depends on the avenue you take in pursuing your case. Our nursing home abuse lawyer in Tucson, AZ, will advise you on the most appropriate way to move forward based on case specifics. Be aware that a legal claim may take a few months or more. A lawsuit can take much longer and in some cases may take years before a resolution is reached.
During this troubling time, you must take action as quickly as possible. Rispoli Law, PLLC is here to help you take steps towards holding the responsible party accountable. Please schedule an appointment with us today by contacting our Tucson, AZ nursing home abuse lawyer as soon as possible.