Filing a Claim After a Birth Injury
Birth Injury Attorney Phoenix AZ
Birth Injury Attorney Phoenix AZ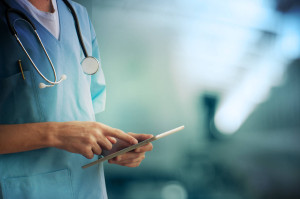 Nothing may be more painful than watching your child grow up with a birth injury that could have been prevented. Even though you might not be able to change what happened, as a parent, you likely want the best possible medical care for your child. If a doctor, nurse, or other medical professional made an error during the birth of your child, you may feel angry, overwhelmed, and confused about what to do now. You might also have concerns regarding the well being of your child, and how you will take care of any special needs they might have.
Help is available. At Rispoli Law, PLLC our firm has recovered compensation for injured children and their families in the Phoenix AZ area. Regardless of what happened, if negligence was a factor, we want to know about it. Call us today to share your story with a birth injury attorney you can trust.
Filing a Birth Injury Claim
When it comes to a birth injury, there are a number of people who could be responsible. These include:
Doctor or surgeon

Obstetrician

Gynecologist

Nurse

Anesthesiologist

Midwife

Hospital staff

Pharmacist

Hospital

Company of medical equipment

+  More
When any of the above parties fail to provide the customary standard of care, and an injury occurs as a result, you may have the right to file a claim or lawsuit. The birth injury lawyers at Rispoli Law, PLLC have taken all types of medical professionals to court, and we are not intimidated by their professional status, wealth, or ability to hire their own lawyers. Our experience is vast and we don't shy away from tough cases. Please call us if you believe that your child may suffer from any of the following injuries:
Brain damage

Erb's palsy

Cerebral palsy

Cognitive or developmental impairment

Forcep injuries

Malfunctioning equipment

C-section injuries

Anesthesia errors

Failure to diagnose

+ More
When a horrible accident like a birth injury occurs, the child may be entitled to compensation for their pain, suffering, and disability. Your child may also receive money to cover the expenses of any services he or she needs because of the injury. These could include nursing care, medical treatment, special needs accommodations, disability transportation, equipment, and more.
A birth injury attorney can assess medical records and may call upon expert witnesses to gain a full understanding of all current and prospective losses. In general, birth injury claims are intended to cover the expenses of the injury for many years to come. If you would like to know how much your claim could be worth, please talk with a birth injury attorney in Phoenix AZ to learn more.
Call Rispoli Law, PLLC for a Free Case Review
If your child has been catastrophically injured during his or her birth, let us stand up for you and help you find a solution for a very difficult situation. We accept most birth injury cases on a contingency fee basis, which means you won't have to pay any legal fees up front. By calling our firm, you risk nothing except a small amount of time. Don't hesitate to reach out to a birth injury attorney Phoenix AZ parents trust for real results. Call Rispoli Law, PLLC today.
You Don't Want a Handout, You Want Justice. We Know and We Will Help. Call us at (888) 710-8383.