Nursing Home Neglect Lawyer Phoenix AZ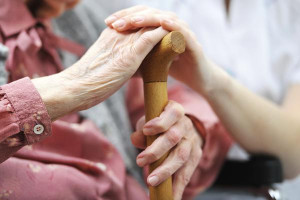 There is much written and discussed about the tragic issue of nursing home abuse and neglect. Many people realize that far too many residents are victims of physical and/or sexual abuse. What many people may not be aware of is how prevalent emotional abuse is in these facilities. Emotional abuse is just as dangerous to an elderly resident's life as the other abuses. A nursing home neglect lawyer from Rispoli Law, PLLC offers the following information for families to watch for that could be signs that their loved one is being abused by nursing home staff or others. For more detailed information, contact our firm.
There are many different reasons why nursing home abuse occurs. This abuse can be unintentional, such as in situations where the staff is poorly trained or there is not enough staff to resident ratio. For many victims, however, the abuse is intentional. This can be especially true when it comes to emotional abuse.
A frequent form of emotional abuse elderly residents suffer is when a staff member intentionally humiliates or demeans them. One of the most critical things a nursing home resident needs is to be treated with respect and dignity. It can be devastating for someone who once lived an independent and active life to now find themselves in their twilight years to no longer be able to care for themselves, having to rely on others to bathe them, dress them, and even feed them. This can make them a target of staff who make fun of them because of their inability to care for themselves. As a Phoenix nursing home neglect lawyer can explain, this type of behavior is emotional abuse.
Another form of emotional abuse is when staff subject residents to name-calling, intimidation, or frightening them. Instead of treating the resident with respect, they are berated and yelled at by staff into doing what they are being told to do. For example, a resident who is not feeling well and does not want to eat their meal is subjected to a staff member screaming at them, subjecting them to the fear that if they do not eat that meal they will be harmed. A nursing home neglect lawyer knows that some of the signs that this may be taking place to your loved one include behaviors such as thumb-sucking, rocking, talking to themselves, being unable to sleep, or exhibiting sudden anxiety where there was none before.
Some staff take this type of emotional abuse to the next level and actually threaten residents with harm if they do not do what they are being told to do. If your loved one suddenly becomes quiet around certain nursing home employees, this could be an indication that this staff member is subjecting your loved to some form of abuse.
If you suspect that your loved one is a victim of abuse or neglect, contact a nursing home neglect lawyer Phoenix AZ clients recommend from Rispoli Law, PLLC to set up a free and confidential consultation to find out how we can help.