Brachial Plexus Injury Lawyer Phoenix AZ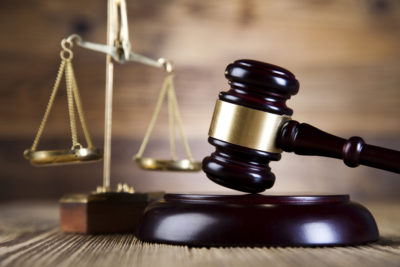 Brachial Plexus Injury Lawyer Phoenix AZ
Contacting a brachial plexus injury lawyer Phoenix, AZ families rely on may be in your best interest following a birth injury. Rispoli Law, PLLC provides compassionate and dedicated staff to our clients during a time that may be incredibly challenging for families to endure. Many soon to be parents have a clear vision of what the birth of their baby will look like. While it's not uncommon for parents to face some level of unknown, no one can prepare themselves for the possibility that their baby may sustain a brachial plexus injury, requiring the help of a lawyer in Phoenix, Arizona. Rispoli Law, PLLC can help you manage your case by providing you with premier legal services. You can expect our legal team to help you and your family:

By answering any questions, you may have regarding the legal process
To obtain the financial compensation, you need to care for your baby
To review your case and determine if medical negligence was a factor
To guide you through the legal process in a way that you can understand
By providing you with the legal support you need
By negotiating with the opposing side to obtain the best resolution for your case possible
Following such an injury, your baby may be facing a lifelong impact. For help, contact our birth injury attorney that Phoenix AZ families can trust today.

Brachial Plexus Injuries
The brachial plexus is a group of nerves that control muscles within the arms, neck, shoulders, and chest. Brachial plexus injuries may occur when these nerves are stretched or ripped from the spinal cord. Breech deliveries, babies that are too wide to fit through the birth canal or complicated, long labors are a few ways that a brachial plexus injury may occur. Our Phoenix AZ brachial plexus injury lawyer knows that these injuries can range from mild to severe, common types of brachial plexus injuries are:

Avulsion
Neurapraxia
Total Plexus Involvement
Neuroma
Rupture
Erb's Palsy
Amidst the shock of learning that your baby was injured during birth, you may begin to consider what the future may hold for your child, the impact the injury may have, and the treatment needed for their medical care. Contact Ripoli Law, PLLC, a Phoenix AZ brachial plexus injury lawyer who can help you take action against the negligent doctor or medical professional responsible.

Get the Outcome You Deserve
Caring for a newborn, especially one who may be facing severe injuries is not only heartbreaking but also stressful. While you may be contending with the future, turning to our legal team can provide you with the best opportunity to get the outcome you deserve for your case. Rispoli Law, PLLC, is fully prepared to help you take action. Our Phoenix AZ brachial plexus injury lawyer will work closely with you to get a sense of your case by ensuring that four key elements are present:

The Doctor Owed a Duty of Care
The Standard of Care is Not Met
Damages Resulted
Causation
A brachial plexus injury will call for the help of a Phoenix AZ lawyer as the process can be complicated. Start by scheduling a consultation with us today. We will carefully review your case and help you determine the best way to move forward.

Rispoli Law, PLLC, is prepared to help you. For more information, contact our brachial plexus injury lawyer serving Phoenix, Arizona, to schedule a consultation with our team.