Arizona Wrongful Death Law Firm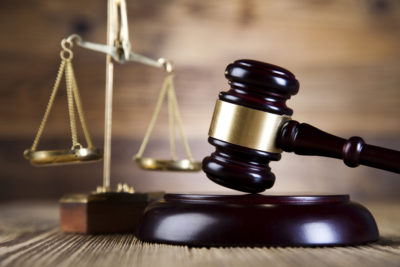 Arizona Wrongful Death Law Firm

If you have lost a loved one, and negligence, an Arizona wrongful death law firm would like to listen to what happened and help you to understand whether there are any legal options. For a consultation with a wrongful death lawyer, please call Rispoli Law, PLLC.

Understanding Wrongful Death in Arizona


Wrongful death is a term that falls within personal injury law. It is complex and involves many intricate details, legislation, and rules. In general, a wrongful death is applicable whenever a person loses their life due to negligence, wrongdoing, careslesses, or malicious intent. Proving this may be easier said than done; thus, an Arizona wrongful death law firm should be at your side.
Wrongful death accidents can occur from an incident. They are broad and often involve many different factors and circumstances. As a leading wrongful death attorney Phoenix, AZ trusts, we have handled cases that have resulted from:
A car accident
A truck accident
A defective product
A hazardous or toxic chemical
A birth injury
Medical malpractice
A construction accident
A workplace accident
An amusement park accident
+ more
No matter what happened, or what you might have been told thus far, you have the right to explore your legal options. Call a wrongful death lawyer in Arizona now.

Statute of Limitations to File a Case


In Arizona, you must file a wrongful death case within two years from the date of death. If you miss this period of time, the court will likely refuse to hear your case. It is possible for special circumstances to apply, and when they do, the statute could be more or less. A wrongful death law firm in Arizona can help you to understand whether or not this is applicable to your unique situation.

Available Damages


It is not possible to tell you what your case is worth or what damages you can seek without fully evaluating your case. That said, a good lawyer might pursue damages for:
Loss of earning capacity
Loss of income
Any medical treatment prior to the death, and related to the death
Emotional anguish
Pain and suffering
Loss of consortium
Reasonable expenses
Funeral and burial costs
+ More

Punitive Damages

Punitive damages are awarded in a limited number of cases, and only when circumstances apply. For example, if a careless or malicious act led to the death, it may be possible to recover punitive damages. These are given on a case by case basis, and often in a trial.
Punitive damages are meant to "punish" the negligent party for their careless actions that contributed to a person's death. These damages are awarded on a case-by-case basis.

Have You Lost a Loved One? Are You Seeking Legal Help?


If you have lost a loved one to negligence and you are interested in knowing what legal options may be available, call Rispoli Law, PLLC. A wrongful death claim cannot bring your loved one back, but it might help to bring a sense of closure to you and your family. To speak with a wrongful death law firm Phoenix, AZ has to offer, call Rispoli Law, PLLC.